We're crying: watch an operatic tenor propose to his girlfriend in song
21 April 2017, 15:22 | Updated: 21 April 2017, 16:05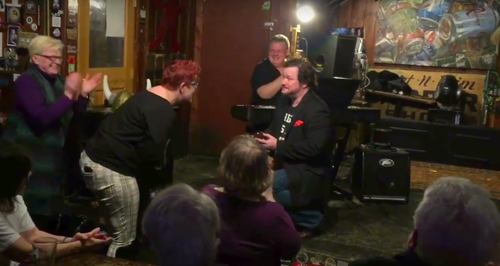 Tenor Robert McPherson asked the ultimate question of his girlfriend - but he did it through the medium of song.
Asking one's significant other for their hand in marriage is without doubt a monumentally terrifying experience. Few people would be brave enough to complicate it by doing so in song.

But one operatic tenor, Robert McPherson, decided it was the best way to propose to his partner, soprano Holly Braithwaite. After performing at the Blue Moon in Seattle as part of Opera on Tap, McPherson had time for one more song - 'I Chose Right' from the musical Baby. And then he got down on one knee…

(contains strong language)

McPherson is also known at the Drunken Tenor, and you can find him on Facebook here.