The guy who went viral singing opera at penguins has now removed his video: here's why
17 May 2016, 15:06 | Updated: 6 January 2017, 14:45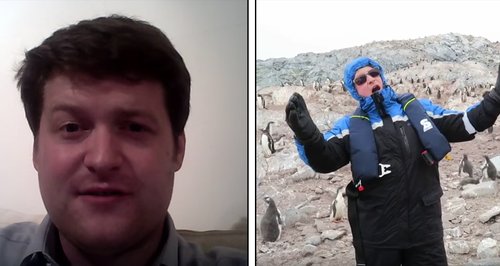 The opera singer who caused a viral sensation when he sang opera at a flock of penguins in the Antarctic has removed the video from YouTube.
In a new video posted over the weekend, Allen explains that his original video had caused many commenters to question the cruelty of his actions towards the penguins.
Allen said: "Please don't try to copy me. Listen to the experts... Don't sing opera, the penguins don't like it... The last thing I wanted to do was to scare these poor creatures away."
He added that any money made from his original video will be donated to an Antarctic conservation charity.