What do you do when your leading lady misses her cue?
19 April 2016, 10:15 | Updated: 6 January 2017, 14:45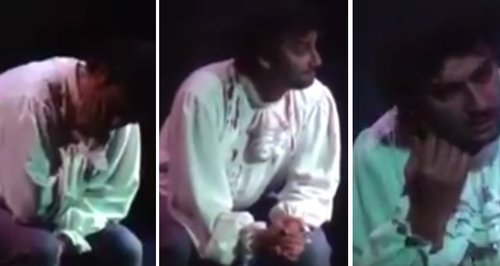 Diva soprano Angela Gheorghiu caused tenor Jonas Kaufmann a bit of bother during a performance of Tosca in Vienna over the weekend.
After singing a particularly well-received 'E lucevan le stelle' during Saturday night's show, Kaufmann expected Gheorghiu to appear at the side of the stage so the show could move into its next number.

However, once he'd finished singing, nothing happened. Kaufmann was forced to improvise…
Speculation has emerged via Slippedisc that Gheorghiu's late arrival may have been due to confusion about Kaufmann performing his previous aria again.