A construction worker stopped working to belt out Nessun Dorma
7 March 2017, 17:05 | Updated: 13 March 2017, 17:27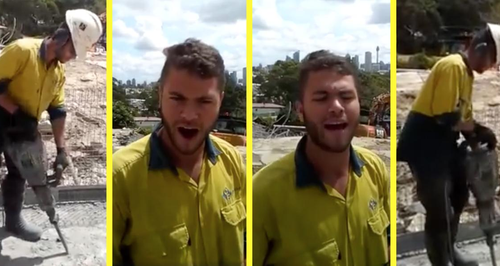 Puccini's Nessun Dorma has never been bookended by a pneumatic drill solo before...
It's not uncommon to hear about a builder, farmer or similar finding a hidden gem on a piece of land.
But on this occasion, the hidden gem is construction worker Davi Oliveira. His friend Patrick's video of him singing Giacomo Puccini's showstopping aria Nessun dorma on the building site has gone viral.
Davi is originally from Brazil, and is working in construction in Sydney, Australia to pay for music classes and English lessons. He aspires to study at Sydney's prestigious Conservatorium of Music, once he passes the English exam, and it is his dream to one day sing at the Sydney Opera House.
We would like to wish Davi the best of luck with his journey to one day performing at Sydney Opera House.
Watch the heartwarming video here: