Succession soundtrack: Here's why the HBO show's theme tune is stuck in your head
30 May 2023, 17:46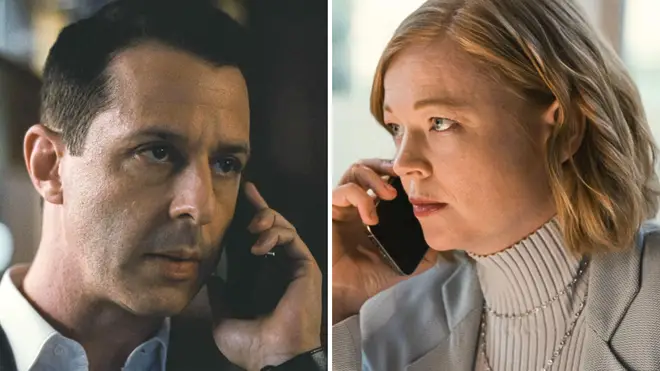 'Succession' returned to our screens with Season 4 this Spring, for its final instalment. We remind ourselves of the ingenious theme music, and unpack why it's just so darn good...
Succession is hands-down some of the sharpest, most compulsive, and most gratifying TV viewing there is.
The American satirical comedy-drama landed on our screens with a Logan-sized thud in 2018. The addictive plot follows the offensively wealthy Roy family in New York, as they navigate the succession of the family's dominating media empire from furious patriarch Logan Roy (Brian Cox), down to squabbling siblings Shiv (Sarah Snook), Kendall (Jeremy Strong) and Roman (Kieran Culkin).
And the slickness on screen, which has returned for its last season this Spring, is accompanied by a soundtrack that's equally masterly.
Read more: Call the Midwife soundtrack: who did the music and what's the theme song called?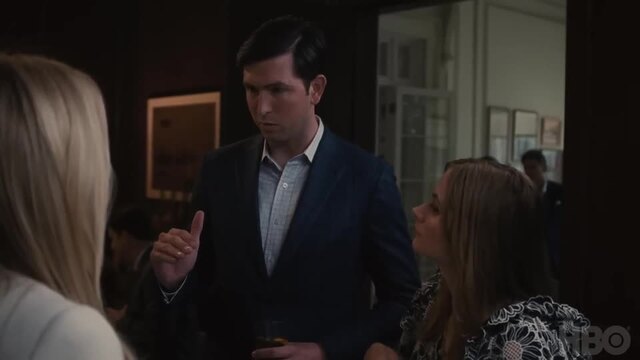 Watch the trailer for Succession season 4
Who composed the Succession theme music, and why is it so catchy?
Nicholas Britell composed the immediately iconic theme music and score for Succession.
Britell, an American composer, pianist, and film producer said, "I think it's important to always follow things from that almost physical emotional place, as opposed to being too intellectual," when he spoke to Variety about the music for the show.
And almost physical and emotional it really is. The Succession theme is catchy and memorable, all jangling piano and stabbing strings that directly reflects the shaky alliances and stabs in the back on screen.
Speaking about the final instalment of his TV soundtrack, Britell told Variety, "The score for Season 4 represents the culmination of my musical vision for 'Succession'. With its depths of pathos and its simultaneous capacity for comic absurdity, 'Succession' has presented me with a truly extraordinary story to underscore.
"The 25 pieces on this album are a final summary of my music and of the sound I've created for the show."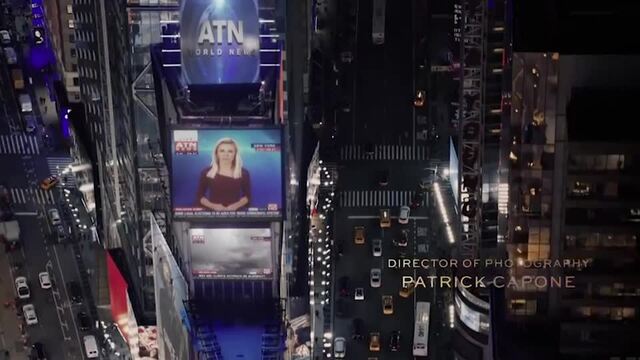 Listen to the music of the opening titles of Succession
What instruments are used in the Succession theme music?
The theme is orchestrated for piano, strings and drumkit, and has a distorted bass line that makes things sound a bit off – but so, so right. Basically like the characters' plots and dalliances on screen.
A honky-tonk-feeling piano is ushered in by a laborious drumbeat, and it clinks into an undulating, tuneful melody that's just very slightly off pitch-wise (hear it in the video above).
Powerful string chords respond to the first phrase, then the upper strings take on the melody and develop it into a compelling tune that evokes marvellously the Roy family's trials and tribulations – always set against a backdrop of power, greed and somehow-unescapable buffoonery.
The chug of the strings in tandem with that stubborn drumbeat keeps the theme music churning in all its supreme glory. It's ingeniously catchy and addictive, so when it crops up during the action, it's even more satisfying.
Read more: This guy is adding modern drums to classical melodies and creating legit masterpieces
What influences the soundtrack of Succession?
In Season 3 of the show, released in Autumn 2021, Britell took inspiration from Italian classical music, due to the final episodes of the series taking place in Tuscany (as opposed to its usual American location).
The three-time Oscar-nominated composer also travelled to Tuscany to study the music of Italy while writing the score for Season 3.
Episodes 8 and 9 of the 2021 series see members of the Roy family plotting dark deeds whilst staying in a sun-drenched Tuscan villa, far from their usual American cityscape setting.
Britell has previously described each of his seasons of Succession like a different movement of a symphony, reflecting how tonally his score shifts between each. He told film industry publication The Credits in 2022, that while he saw season one as a first movement 'Allegro', and season two as an 'adagio' second movement, "Season three… [has] a kind of 'scherzo' movement, which comes from the Italian word for 'joke' and often gives you this off-kilter quality."
Read more: The 15 greatest symphonies of all time
Succession S3 Official Soundtrack | "Tuscany" Suite for Piano and Orchestra
Part of what makes Britell's score so memorable, is that the music draws inspiration from late Classical composers like Beethoven and Schubert, says Matthew McDonald, an associate professor of music at Northeastern University.
In fact, McDonald adds, Britell even directly references a phrase of Beethoven's 'Pathétique' Sonata within the iconic opening solo piano line. And in the score for Season 3, the professor says you can hear hints of Beethoven's 'Eroica' Symphony.
"Interestingly, both of those pieces are in the key of C minor, which was a really important key for Beethoven. It was a key of heroic struggle," McDonald says. "It's almost putting the story and narrative on this grand stage."
In February 2023, the director of Succession Jesse Armstrong revealed to fans that season four of the acclaimed show would indeed be the series' final instalment.
We look forward to seeing what symphonic techniques Britell brings into his next scores, now we have reached the final tales of the hideous, glorious Roy family empire...
Season 4 of Succession premiered on HBO in Spring 2023.