Parasite film soundtrack: what's that Italian song and how can I listen to the score?
10 February 2020, 11:54 | Updated: 13 February 2020, 11:29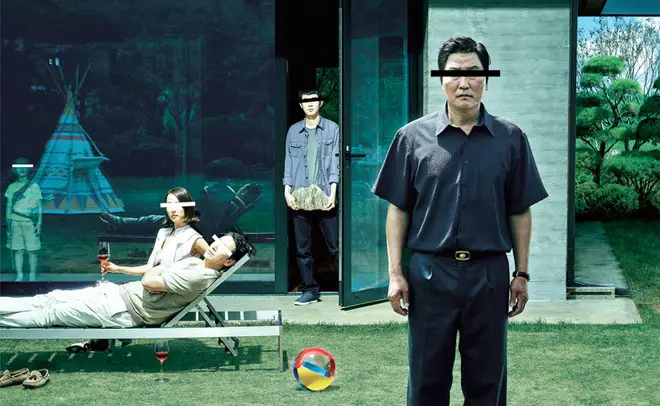 Parasite's soundtrack features a minimalist, piano-driven original score as well as music by Handel and Italian singer Gianni Morandi.
Parasite has just made history by becoming the first non-English language film to win the Best Picture Oscar.
Directed by Bong Joon Ho (who picked up the Best Director award), the film also scooped Academy Awards for Best International Feature and Best Original Screenplay.
But what of the music?
Well, where the movie shines in direction, writing and all-round great filmmaking, it also shines where its soundtrack is concerned.
Who wrote the score for Parasite?
Parasite features original music by Korean film composer, Jung Jaeil.
Jung has previously composed for Okja (2017), Take Point (2018) and other films, and is also known for playing in bands and with pop and rock artists.
The score itself features minimalist piano pieces, punctuated with light percussion – think jangling glockenspiels and pizz. strings – that set a tense atmosphere for the Korean black comedy thriller.
'Soju One Glass', a song written especially for the film by director Bong Joon Ho and featuring actor from the film, Choi Woo-Sik, is also on the soundtrack – along with the Gianni Morandi song 'In ginocchio da te'.
There's also an appearance of Handel's Rodelinda in there. 'Spietati, io vi giurai' from Act II of the Baroque opera – performed by German coloratura soprano Simone Kermes – can be heard over the sequence featuring the Kim family's patriarch, Kim Ki-taek, landing a job as a taxi driver.
Handel's 'Mio caro bene' from the same opera also makes an appearance in the film.
Listen to the official Parasite soundtrack on Spotify: