Harry's Game theme: Clannad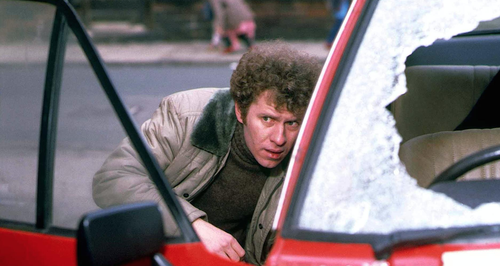 The theme which first introduced us to Enya's musical family.
Set in Northern Ireland during the Troubles, Harry's Game was broadcast on ITV in 1982.

Its haunting theme song was by the Irish group Clannad, featuring the ethereal vocals of the Brennan family – three siblings of the superstar Enya, and two of their uncles. Enya had left the band before Harry's Game was recorded.

The lyrics were written to depict the story of The Troubles among all sides in Northern Ireland. Derived from an ancient text from Galway, the words explain how in war and in violence, no side will win – that all lose. The chorus, "Fol lol the doh fol the day, Fol the doh fol the day," is known as ancient Irish 'mouth-music' which is common in traditional music.

The song won an Ivor Novello award, and launched Clannad internationally. It reached No.5 in the United Kingdom Singles Chart in November 1982 – the only UK hit single ever to be sung entirely in Irish Gaelic. It was also a huge success in Ireland where it peaked at No.2.

It has since been used in several movies, most notably Patriot Games, in which an IRA member is seen watching the music video for the song on his television.

It was also deployed in a Volkswagen commercial, introducing Clannad to an American audience.

The theme had a new lease of life when U2 broadcast it at the end of every concert during their 1983 War Tour and through the first round of the Joshua Tree Tour in 1987.
Clannad went on to provide music for the drama series Robin of Sherwood.