Foyle's War theme: Jim Parker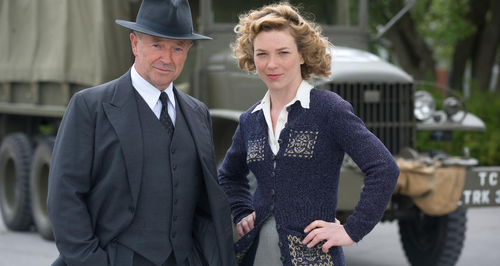 Music that conjured up the spirit and suspense of the post-World War II years.
The popular detective drama series set in Hastings during and shortly after the Second World War was created by writer Anthony Horowitz, the mastermind behind Midsomer Murders.
It was commissioned by ITV after the long-running Inspector Morse came to an end in 2000.
In the first six series, Detective Chief Superintendent Christopher Foyle attempts to catch criminals who are taking advantage of the confusion the war has created.
Jim Parker – who also give Midsomer its distinctive musical flavour – created a Miss Marple-ish style theme for the show, with sparse orchestration providing a period feel, aided and abetted by outbursts of traditional jazz.
Parker has won the Bafta for Best Original Television Music four times, and has composed scores for more than two hundred programmes, including Moll Flanders, Tom Jones, The House of Eliott, and the UK version of House of Cards.