Downton Abbey theme: John Lunn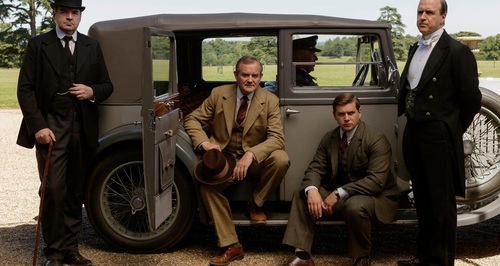 The multi-award winning drama series gave us our favourite television theme ever.
From 2010 to 2015, the multi-award-winning period drama Downton Abbey dominated our television screens, captivating viewers all around the world.
Created by Julian Fellowes, Downton brought the lives and times of the aristocratic Crawley family – and their servants – into our living rooms.
Composer John Lunn's music eschewed post-Edwardian period pastiche for an urgent, pulsing minimalist approach. Lunn says that the opening of the very first episode gave him three aspects that coloured his approach to the composition: energy, a kind of longing and a feeling of destiny.
LISTEN: John Lunn on the music of Downton Abbey >
It's a haunting theme that evokes the turning of years, and the uncertainty and undercurrents of tragedy that touched everyone's lives during a period of transition, from the sinking of the Titanic in 1912, through the First World War, and into the turbulent 1920s.
For the rest of the series, Lunn developed several different themes for the house itself which he saw as a character in the show, and different themes defining the characters and their relationships. "It's not Peter and the Wolf," he said, "but it does help to define the character's place in the drama."
Lunn's work for the first series earned him an RTS Award for Best TV Score in 2010. He has also composed scores for other TV period dramas such as Bleak House and Little Dorrit.