Black Beauty theme: Denis King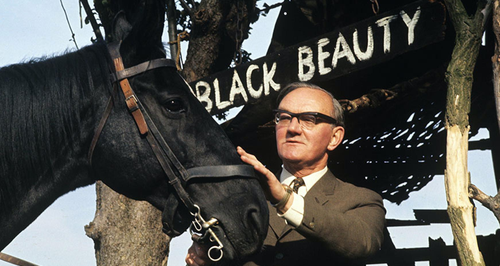 Teatime in the 1970s was not complete without this rollicking theme.
Denis King was a member with his two brothers of one of the most successful British pop groups of the 1950s and 1960s, appropriately named The King Brothers: Denis played the piano, Mike the guitar and Tony the double bass.

They first charted in 1957, A White Sport Coat and Standing On The Corner being their biggest hits.
When they disbanded in 1970, Denis went on to study orchestration at the Guildhall School of Music and shortly afterwards got his big break in television, writing the theme 'Galloping Home' for Black Beauty, which won him an Ivor Novello Award.
The popular series ran between 1972 and 1974 and the rollicking music with its pounding timpani and Swingle-esque vocals, provided the unforgettable soundtrack to teatime for a generation of school children.
King went on to create themes and incidental music for more than 200 TV series including Lovejoy and We'll Meet Again. He also worked on such films as Holiday on the Buses. His debut as a theatrical composer was with the original 1977 Royal Shakespeare Theatre's production of Privates On Parade which won the Ivor Novello Award for Best Musical.