'I was always the one at the back of the ballet class' – Arlene Phillips
2 October 2018, 16:22 | Updated: 2 October 2018, 17:21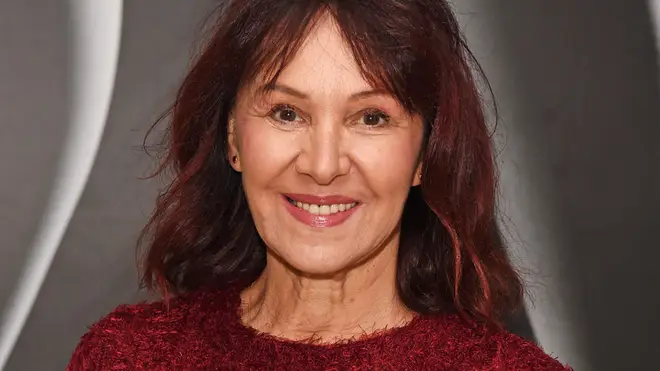 Arlene Phillips is a choreographer and certified legend of the dance world. Today, on World Ballet Day, we met her at London's Royal Ballet School to talk pirouettes, technique – and why she was always the one at the back of the class.
Arlene Phillips is a grand dame of the dance world, who has been honoured with a CBE for her services to the industry.
Like many dancers and choreographers, Arlene originally wanted to be a ballet dancer, taking classes from the age of three. But it wasn't a smooth ride.
"As a dancer, I grew up wanting to be a ballerina but I realised pretty early on that I was never going to be, because in my ballet school, the chosen ones were all allowed on the front row, those with perfect bodies," says Arlene.
"And if you didn't have a perfect body – and it didn't matter how high you jumped or how many pirouettes you did – you were always at the back. And that was me. Even though I could jump higher than all the other girls in my class, I could do more pirouettes, I wasn't going to be a ballerina. I just wasn't.
"So, I found a way to create my own dance, and I've been really lucky and gone on to have a wonderful career in the world of dance. But I want everyone to be able to share the love and passion and joy of doing a barre, doing a pirouette."
At 75 years of age, Arlene shows no signs of slowing down, having recently been involved in a number of choreography and directing projects including Allelujah! and Starlight Express.
"Ballet teaches you a strong technique and an understanding of the body and right through to old age, it's about balance. You can't dance without balance, and as you age, you need to keep your balance. In the real world, in life beyond the classical ballet stage, it helps."
Ballet also has immense emotional benefits.
"The great classics – Swan Lake, The Nutcracker, Sleeping Beauty – have all got music that touches you, touches your soul and reaches inside," says Arlene. "Sometimes, you're watching the ballet and you realise that you've been crying, because the movement and the music together make you feel.
"And we all need to feel, whether it's laughter or sorrow, it's about feelings and tapping into them. And I think very few things tap into our emotions the way ballet does."
Does she think the ballet world could be more inclusive?
"When we go to see the ballet, we are seeing exquisite bodies. We are seeing – like racehorses – the perfect specimen of a dancer," Arlene says.
"From a very young age, dancers are chosen – if they want to be classical dancers, it doesn't matter how much you desire it, if you have the wrong body, you're not going to get into a company, no matter how brilliant you are.
"I understand it, but in reality, most people don't have a body that will allow them to be one of the elite in a company like The Royal Ballet.
"It doesn't matter how old you are or what your body is like, you should be able to share in the world of ballet. And the more people who can share in it, the more people will be able to identify with it."
Find out more about all the classes The Royal Ballet School has to offer here.