The time Yo-Yo Ma met a wombat on the bathroom floor
29 May 2020, 10:53 | Updated: 29 May 2020, 10:54
We've just been reminded of this incredible photo of Yo-Yo Ma and a wombat. And we still don't really get it.
So the facts are this: world-renowned American cellist Yo-Yo Ma was at a benefit event for the Chicago Community Trust in 2011.
In the dressing room next to his was a wombat, named Wilbur. Wilbur is usually a resident at Brookfield Zoo, but for reasons that still aren't clear, someone thought it would be nice for him to attend a benefit.
Read more: Yo-Yo Ma's Bach video is the most beautiful thing we've ever seen >
NPR host Peter Sagal seemed to be masterminding the meet 'n' greet, and snapped this now-infamous picture: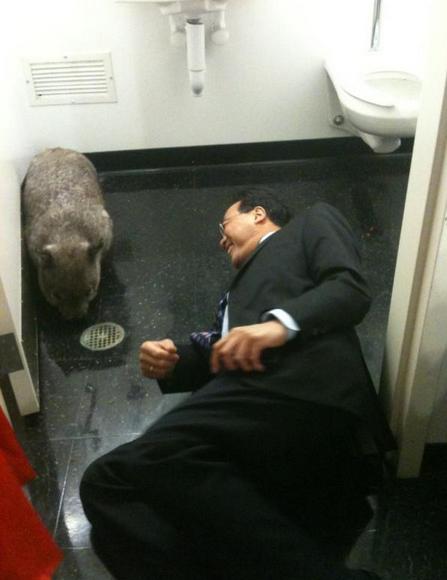 Even producer Donna LaPietra shed almost no light on the reasoning behind Ma's fixation on the wombat, telling the Chicago Sun-Times:
"He was done doing the rehearsal with the orchestra on stage and joined Wilbur in his dressing room… next thing you know, he's just down on the floor."

But will we ever know why it happened?
Thanks to Classical Music Humor for reminding us of the existence of this wonderful item of classical music history.