Someone just perfectly transcribed HMRC's hold music while waiting on the phone for 40 minutes
16 November 2018, 09:41 | Updated: 16 November 2018, 10:57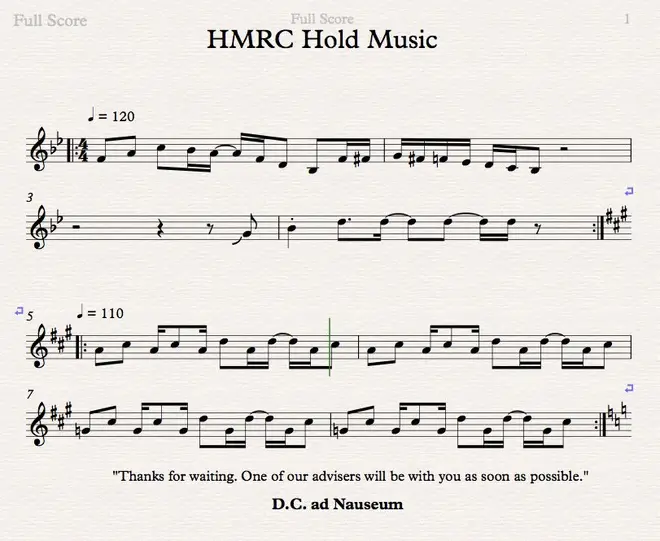 This music geek found a way to enjoy the boring wait on a HMRC call – by transcribing the hold music.
We have all been bored senseless by repetitive hold music – but until now, nobody has done anything about it.
When musician Alan Drever-Smith, 26, found himself stuck on hold for 40 minutes waiting to get through to a member of HMRC staff, he decided to use his musical ear to transcribe the repetitive hold music.
Alan shared his work on Facebook, saying: "[I] spent so long on hold today that I transcribed it before they picked up."
His comical transcription has already been shared over 800 times.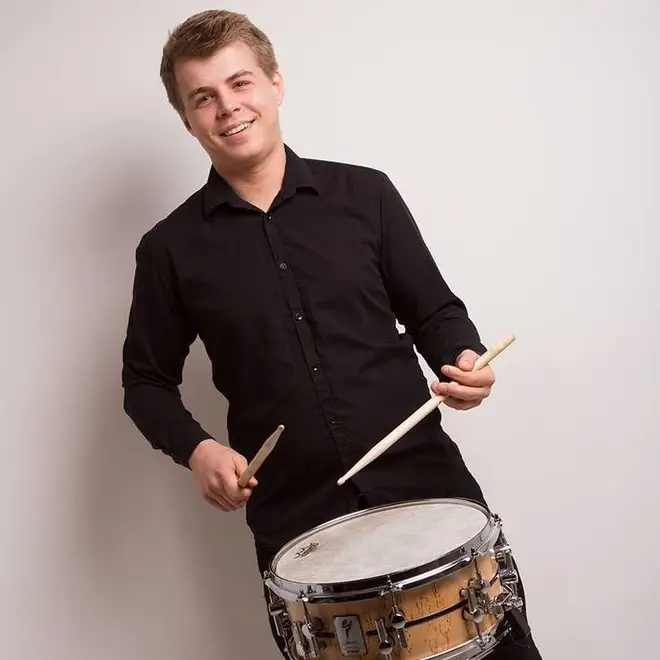 Alan told The Telegraph: "As a musician, I was giggling because it was such rubbish – the tune is jarring and it's just horrible to listen to, it's almost comical.
"Five minutes had passed, and I had my laptop in front of me, so I just had a spark of mischief after hearing that same tune repeated 20 times."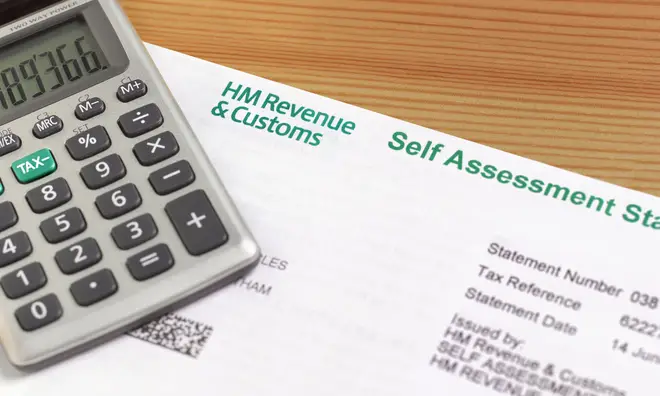 Alan, who is a classically-trained drummer, wasn't a fan of the jingle and explained, "It's quite mundane but it's jazzy – which is kind of hilarious because it's so out of place, it's like they just slammed two completely different songs together.
"It was boredom therapy. I just thought it could make someone laugh if I transcribed it and posted it up, it was just silly really. I think the fact that the song just repeats itself is enough make people go insane."
The music also contains a transcription of the pre-recorded voice that states: "Thanks for waiting. One of our advisers will be with you as soon as possible."
Alan also adds into his musical transcription 'D.C. Ad Nauseam', which instructs the player to 'repeat to the point of nausea'.
Brilliant.