These penguins reacted superbly to an impromptu opera performance in the Antarctic
10 May 2016, 12:12 | Updated: 11 January 2017, 14:26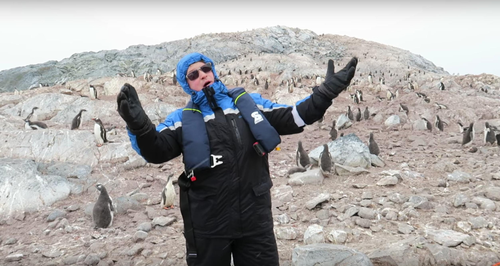 These Antarctic penguins had a very clear message for opera singer Nick Allen when he started to belt out 'O Sole Mio'.
An opera singer always carries on, even when the audience are at their lowest ebb. It is the mark of a true professional. They can fire their slings and arrows, but the show must go on.

Mustn't it, Nick Allen?
Oh. Well, maybe not then.

As you can see from the video, these penguins have literally no time for the Neapolitan classics.