'Not all of Mozart's paintings were perfect' is probably the all-time greatest motivational quote
16 January 2020, 17:19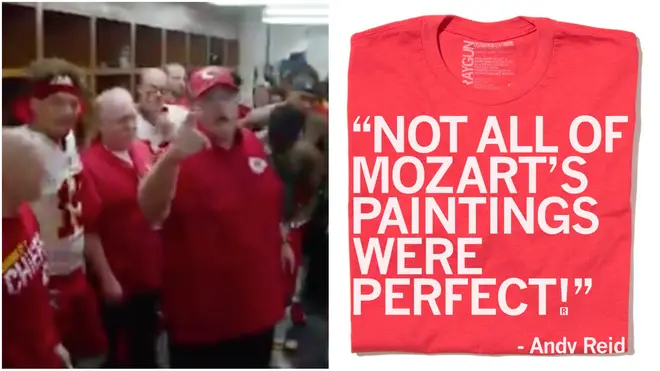 Never forget this...
The quote
It comes from Andy Reid, head coach of the Kansas City Chiefs in the US's National Football League. He's a popular guy, loves his team and will always gear them up with some impassioned words of wisdom.
Back in September 2019, The Chiefs notched up a 34-30 away win over the Lions in Detroit. The game was tight, with quite a few errors, and the lead changed many times. After the hard-fought win, Reid praised his team in the changing room. It might not have been the perfect game, but it was a hard-fought win.
"Hey, not all of Mozart's paintings were perfect! That was beautiful, man. Hey, the end result though, that sucker is going to sell for a million dollars."
How's that for a motivational quote? Hear it for yourself...
Wolfgang Amadeus Mozart, the painter?
And people had a chuckle.
After the footage was shared on the official Kansas City Chiefs feeds, people were quick to respond on social media, pointing out that Mozart is in fact renowned as a composer of music, rather than a master of the canvas and brush.
I'd rather listen to Johannes Brahms paintings!!

— KINGDOM OF IMPERIUM (@nflfanstopdock) September 30, 2019
And then there were T-shirts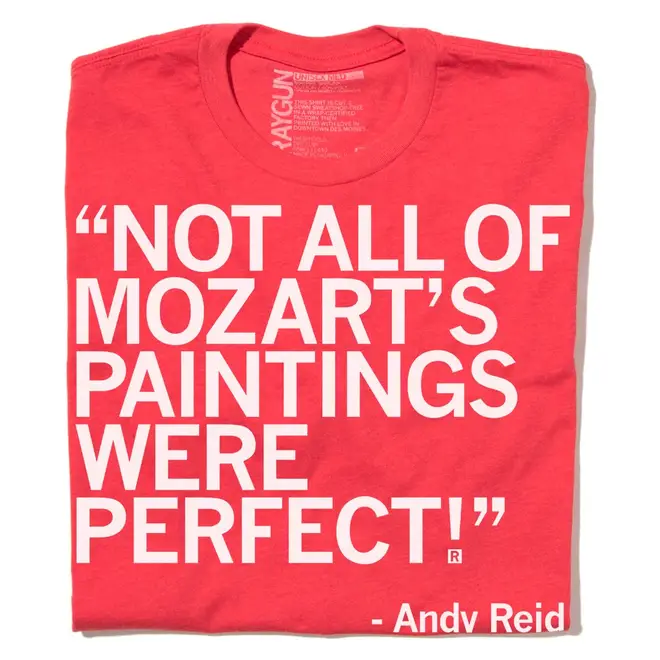 But wonderfully, it's kind of true:
There are actually some rather fine examples of Mozart's artwork. Here's a doodling found in one of his manuscripts. It depicts his favourite pupil, Barbara Ployer (he wrote his Piano Concerto No. 23 for her). Here it is:
Yeah, you can paint with a quill on manuscript. It's charming, but a little rushed. And some of the shading is quite heavy. But hey, not all of Mozart's paintings were perfect.
Or so says our new favourite quote.
And by the way, to bring a few more facts to the room: you can't say "not all of Mozart's symphonies were perfect". Because they were, and always will be. Every damn note.