Someone has made a load of LEGO instruction videos for classical musicians
18 May 2016, 16:17 | Updated: 11 January 2017, 14:26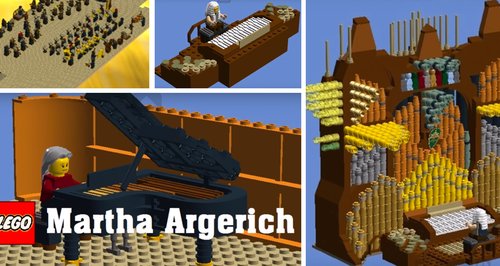 A YouTube account called 'WowBrickArt' has uploaded a series of LEGO instruction videos, each one detailing how to make a different classical music scenario.
Ever wanted to make a LEGO model of Martha Argerich? Or maybe Bach sitting at his organ in Leipzig? Or an entire symphony orchestra? Of course you have!

Well, now you can, thanks to WowBrickArt.

Here are some highlights from this incredible YouTube account:
There's a load more of these videos on the WowBrickArt YouTube channel.
Why not have a go at making your own classical music hero out of Lego?
Take a picture and send it via Twitter to @TimLihoreau.