Someone has re-recorded the vocals on Gaudete, and we can't stop laughing
13 December 2016, 17:01 | Updated: 11 January 2017, 14:26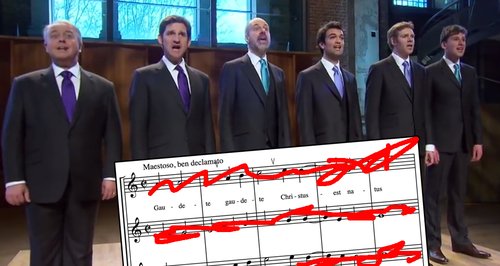 The Kings Singers are well-known for their pitch-perfect performances of festive favourites, like Gaudete.
You know Gaudete, right? The only bit of Latin that you can actually sing along with and a Christmas anthem?

Well, this once-stellar performance from The Kings Singers has now been shredded, i.e. the vocals have been replaced by intentionally awful recreations.

The results are quite hilarious:
It's all down to the ingenuity of The Trans-Siberian Marching band, who you can find on Facebook here.