These stock photos of cellists are getting roasted on Instagram
11 March 2019, 11:12 | Updated: 11 March 2019, 12:00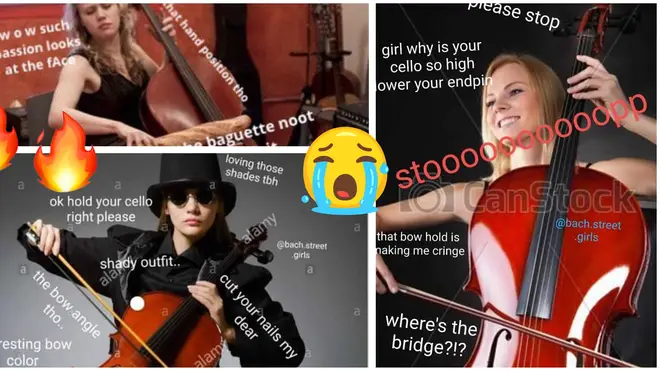 We love it when anyone picks up an instrument – but let's be clear, when you substitute a bow for a baguette, there will be questions.
A group of music geek instagrammers have found some of the most, err, *creative* stock photos of cellists on the internet. With a bit of analysis, they and are offering a these points of constructive feedback to the photographers and producers involved.

Thanks for helping us all understand correct bow holds on Instagram, bach.street.girls.
No bridge? No problem

Cool cellist

Oh crumbs...

So much rosin

Bonus double bass

Because it's just a big cello anyway (am I right, guys? Guys?)