19 tweets about classical music that are funny, relatable and frankly ridiculous
1 August 2019, 17:06 | Updated: 1 August 2019, 17:11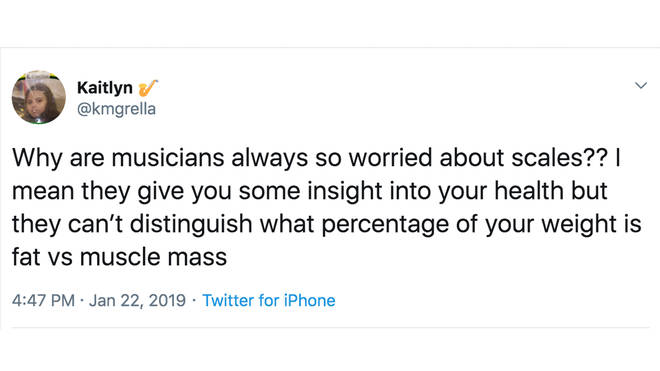 Kanye thinks classical music is tight yo.
Can't breathe

can't believe they canceled Vivaldi after just four seasons

— Mowgli (@Holy_Mowgli) July 11, 2018

Eric went there

And yes, yes he is.

It's a scientific fact

Most moving piece of all time, you heard it here first

We're at a piano bar and someone requested John Cage's 4'33" and this is the most incredible experience of my life

— Cat Manning (@catacalypto) June 17, 2019

Did it really?

Yes. Yes it is, Yeezy.

Picture: Twitter

A downright entertaining way to start your morning

Just call me Herbie Hancock and we can all go home

[jazz appreciation class]
PROF: *plays jazz tune* how do you feel about this one
ME: I...appreciate it
PROF: damn right *hands me diploma*

— dreamghoul (@TheDreamGhoul) March 20, 2015

NO CHELSEA YOU'RE WRONG

All classical music sounds like the score to a mouse traversing a variety of terrain

— Chelsea Peretti (@chelseaperetti) November 22, 2013

Show this to a musician and make a friend for life

Picture: Classic FM

This very handy visual aid...

Na na na na...

Picture: Twitter

Genius

Me after playing two scales

Ugh

Scales vs SCALES

Worried about scales.

Picture: Twitter

A top tier meme

Picture: Twitter

Eric is the realest.