Dating profiles of the great composers
15 August 2018, 16:51 | Updated: 3 September 2018, 10:42

Promoted by Barclays
What if the masters of harmony and counterpoint were looking for love online? Would you swipe right? Would you even believe what they say?
Online dating can be a great way to meet people, but it's also a place to you need to keep yourself safe (as some of these profiles may reveal).
Johann Sebastian Bach
He's one of the most revered Baroque composers and he'd certainly compose you a beautiful air... but maybe check that he's as relaxed as his profile suggests when it comes to family...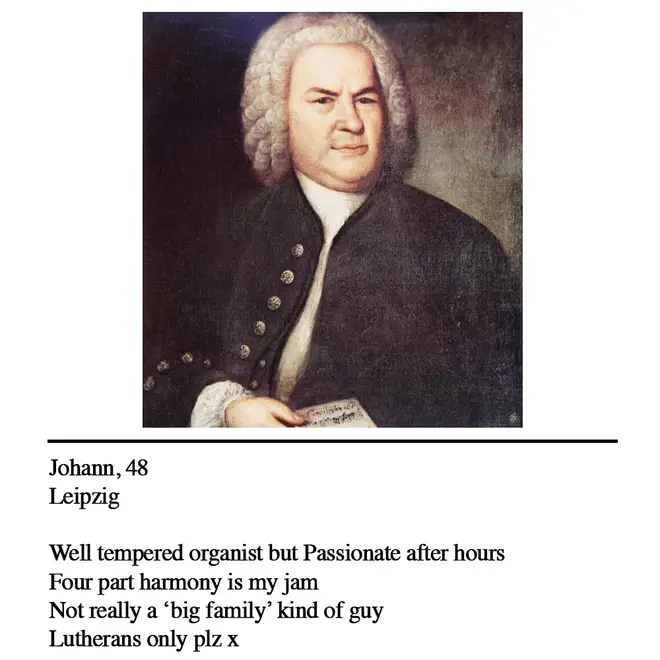 Ludwig van Beethoven
He could certainly write you a great symphony, but how would he be on that first date?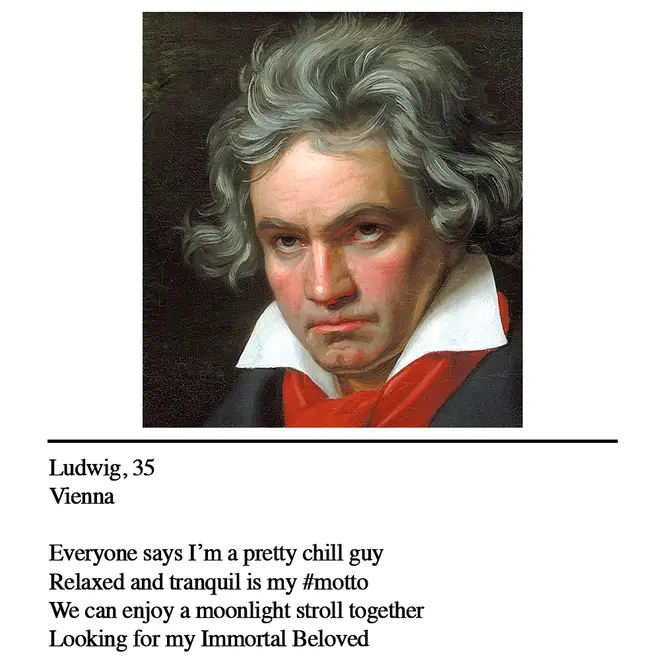 Johannes Brahms
You sure that's an up-to-date photo, Johannes?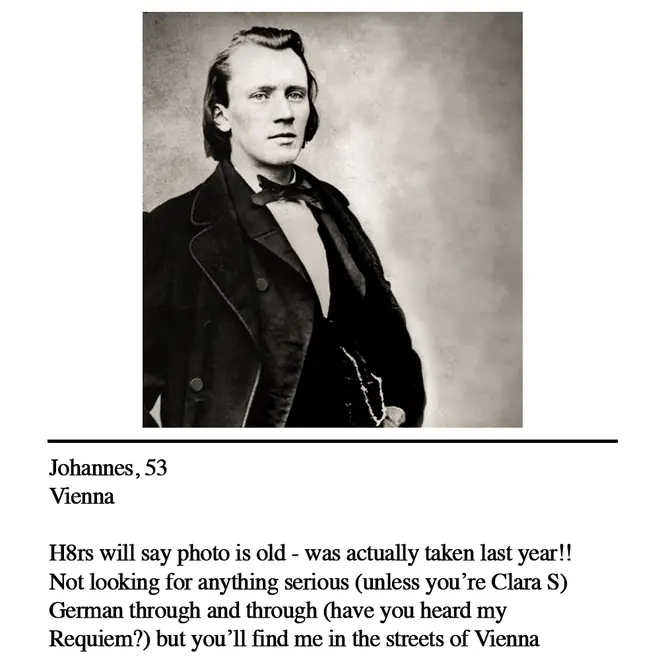 Wolfgang Amadeus Mozart
From the looks of his profile, Wolfgang is doing well - but are those finances quite as solid as he suggests?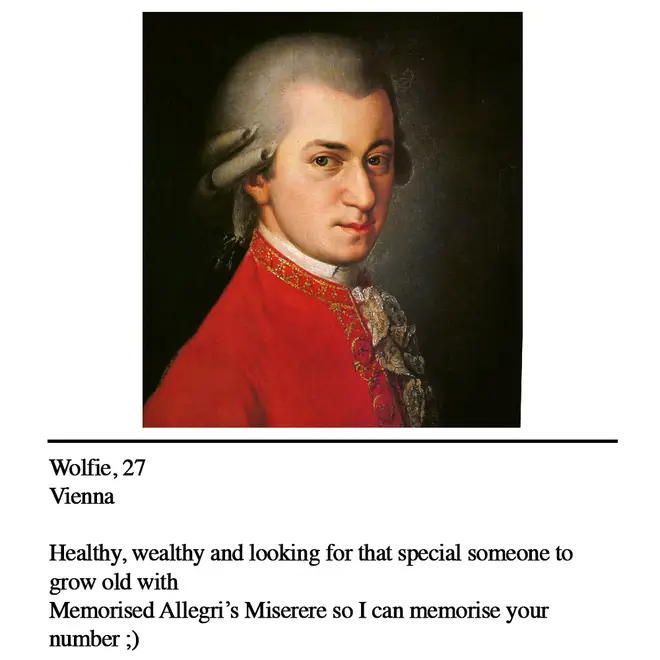 Hildegard Von Bingen
One of the greatest composers of the Medieval era, looking for love...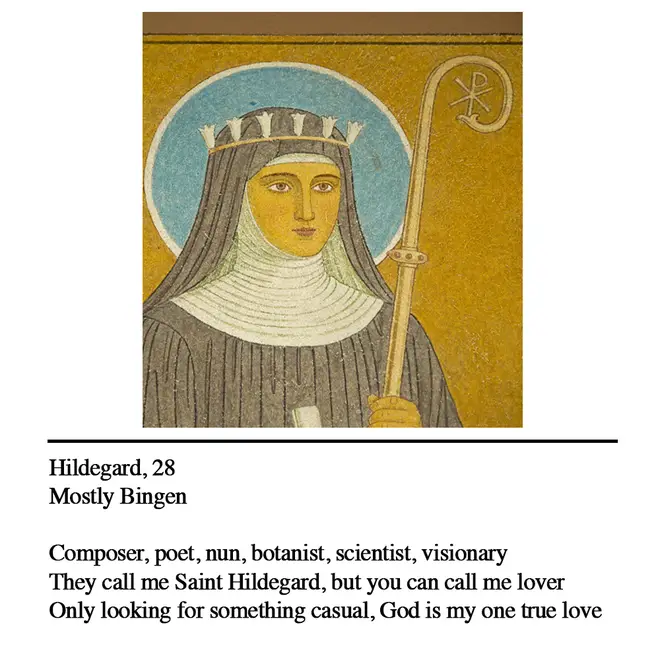 Henry Litolff
He's one of classical music's most dissolute men (we recommend you don't trust him).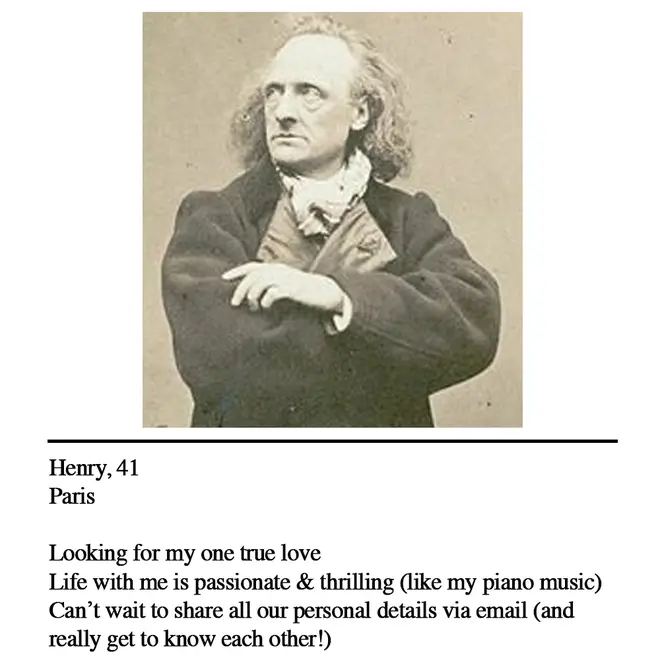 Niccolo Paganini
Anyone asking you to transfer money (violin virtuoso or otherwise) should set off fortissimo alarm bells.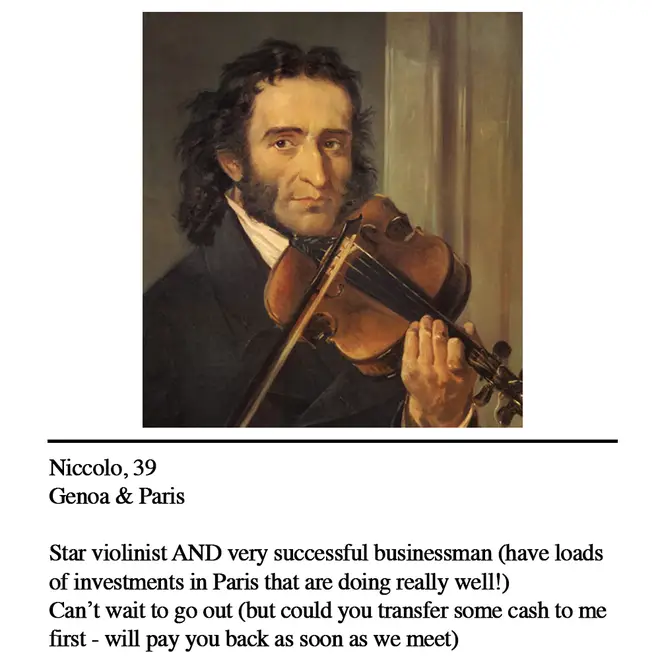 Click here to discover ways to help protect yourself from scams, plus enter for a chance to win a spa break for two.