This lady crams SO many classical music puns into this two-minute story
4 May 2016, 10:40 | Updated: 11 January 2017, 14:26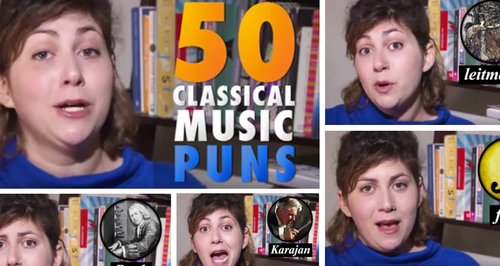 Pun maestro Sam Corbin has crafted a superb two-minute story crammed with 50 classical music puns.
Hats of to Sam Corbin. We spend large amounts of time at Classic FM trying to make puns work, so even though we're hugely jealous of Ms Corbin's talents, we know when someone's doing a good job.

How many of these did you see coming? Fewer than you'd think…
Viewing this on our app? Click here to see the video.