This guy played his cello so hard that it pretty much exploded in rehearsal
28 June 2016, 16:33 | Updated: 11 January 2017, 14:26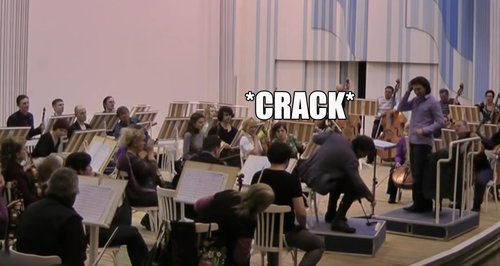 Playing a deeply intense cello concerto can sometimes lead to instrumental misfortune, as this cellist found out.
In a video posted by conductor Stanislav Kochanovsky, we can see cellist Alexander Buzlov tearing through the Shostakovich Cello Concerto No. 1. All is going well, until a truly terrifying noise…
To be fair, the recovery is exceptional too - as you can hear, he still sounds magnificent after a quick repair job.