Star Wars played on 64 floppy disk drives is surprisingly pleasing
14 July 2016, 13:18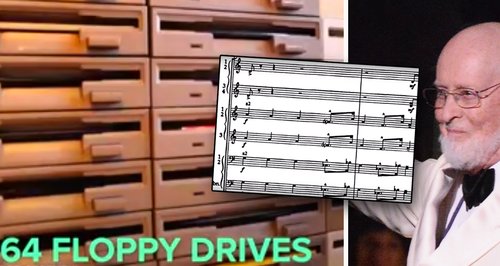 Enlisting the help of floppy disk drives to play music is not a new concept. But this Star Wars example is still very impressive.
What is the one sound that can compare to a symphony orchestra in full flow? That's right, a bank of 64 customised floppy disk drives.

Because of the internet and those who insist on trying to break it, here's a video of 64 floppy disk drives playing John Williams' majestic music from Star Wars:
As you can hear, the impeccable precision of the Imperial March is picked up very easily by the robot ensemble, and the main theme has a pleasingly mechanised new sound.