E.T. reunites with Elliot in Sky's Christmas ad, complete with John Williams' brilliant score
29 November 2019, 10:27 | Updated: 29 November 2019, 10:31
It's the Christmas reunion you never knew you needed… E.T., Elliot and the perfection of John Williams' music.
Sky has released a beautiful new Christmas advert, which reunites E.T. with the original Elliot from the 1982 movie.
Titled 'Reconnect this Christmas', the advert follows E.T.'s return to Earth for a surprise visit to meet grown-up Elliot – played by the original actor, Henry Thomas – and his wife and two children.
Elliot's kids, who immediately fall in love with E.T. just as their father did 37 years ago, go on a sky-high bike ride with the martian who, before leaving, tells them: "I'll be right here".
And of course, it's all sound-tracked by that magnificent 1982 symphonic score.
*sobs*
Read more: Wonderful footage of Spielberg and Williams scoring E.T. together >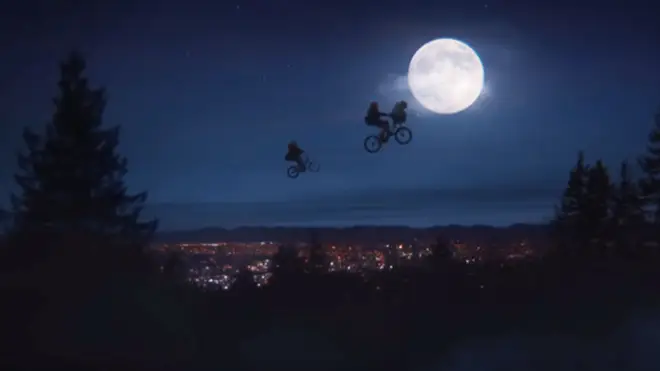 The advert, released yesterday by Sky, is already being called 'the best Christmas ad ever'.
"Best. Christmas. Advert. Ever," one viewer wrote. "I've never wanted an #ET sequel, but after seeing older Elliot and ET reunite, I want it. #ETReturns"
"The 80s just won Christmas 2019," another fan said.
A third viewer wrote: "I am so angry at @xfinity for turning my favourite childhood thing into a commercial and also I love you and I cried so much and I love you Elliot and I'm useless the rest of the day. #ET"
Watch your back, John Lewis… John Williams is here to steal your thunder this Christmas.