Beethoven zooms to the top of the Classic FM Hall of Fame in his 250th anniversary year
13 April 2020, 20:37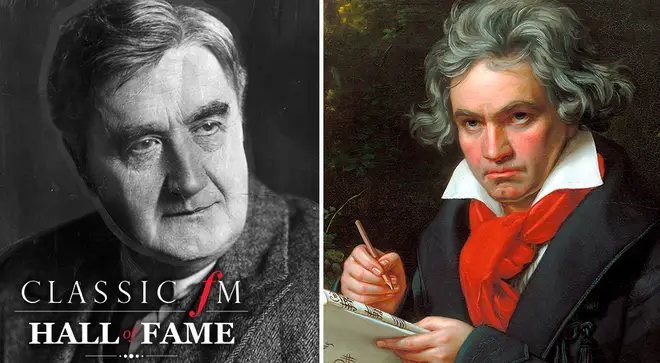 As the classical music world celebrates 250 years since Beethoven's birth, the revolutionary composer has shot to second place in the Classic FM Hall of Fame for the first time in history.
Beethoven's Ninth Symphony, which includes the famous hymnal finale 'Ode to Joy', has shot up to second place in the Classic FM Hall of Fame 2020.
It's the composer's highest ever position in the chart – an historic moment, as the world celebrates his 250th anniversary year.
Classic FM's John Suchet, resident Beethoven expert, says: "How perfectly appropriate it is that Beethoven has zoomed all the way up to number two in the Classic FM Hall of Fame 2020 – in this his 250th anniversary year. His music is quite simply immortal.
"Our grandchildren's grandchildren will know Beethoven's music. He has never been this high in the top 300 before. How about an extra push next year to put him right at the top!"
As we celebrate 25 years of the Classic FM Hall of Fame, Vaughan Williams' The Lark Ascending is the reigning champion, claiming the top spot for the tenth time in the chart's history.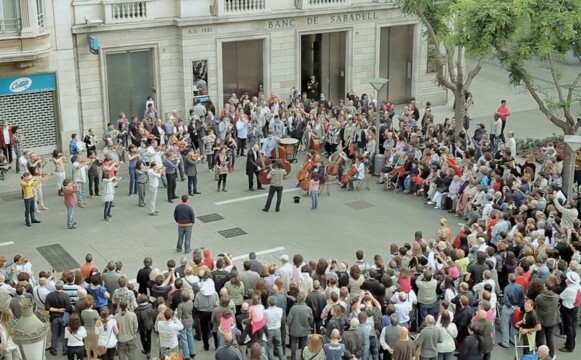 Watch This Incredible Beethoven 'Ode to Joy' Flashmob
The Lark Ascending, a perennial Hall of Fame favourite for its fine melody and soothing imagery, is also a favourite of violinist Jennifer Pike, who plays the piece in the video below. She told Classic FM: "There are really few pieces that have this sense that nothing is happening, that time has stopped.
"Now in modern life, we need this more than ever. With all the demands in our daily life, noise, technology – The Lark Ascending has this really special place in people's hearts."
Elsewhere in the chart, it was a record year for film music, with more movie soundtracks – 28 in total – than ever before.
In the year the world marked the 75th anniversary of the liberation of Auschwitz, John Williams' powerful soundtrack to Schindler's List has been voted the most popular piece by a living composer and the number one film score. It has climbed 14 places to number 14.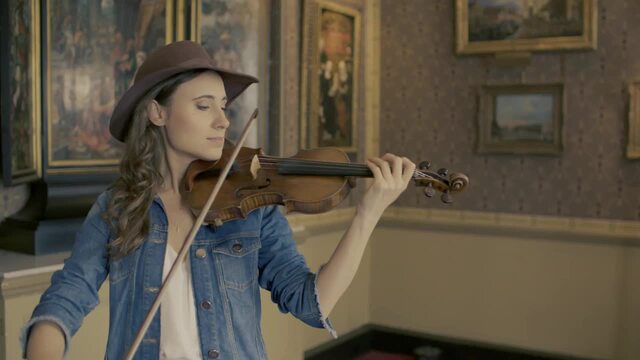 A beautiful moment from The Lark Ascending, performed by Jennifer Pike
Rising nearly 100 places to 191, the highest climber in the 25th Classic FM Hall of Fame is The Glorious Garden by Classic FM's Composer in Residence Debbie Wiseman, who has just released a brand new piece of music called Together, written for those who are at home or self-isolating.
There were more than 130,000 votes cast in the 25th chart in Classic FM's history – the biggest number in four years. Across the top 300, we saw a surge in uplifting, relaxing pieces as the world turns to music in these unprecedented times.
John Suchet said: "Although our current world may feel very different, what has remained is classical music's unique power to uplift, motivate and energise, as well as to soothe and calm. That's why it's the perfect antidote."