Lost work by Vaughan Williams to be given a world premiere by the Royal Scottish National Orchestra
3 October 2019, 17:58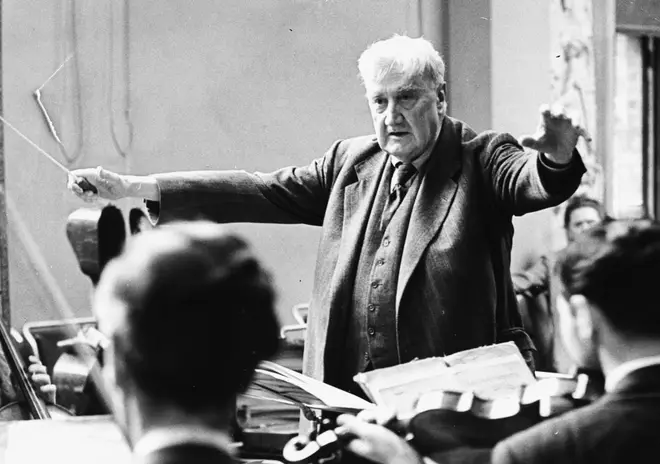 The major work will be heard for the first time, in a world premiere performance by the Royal Scottish National Orchestra under conductor Martin Yates.
The Royal Scottish National Orchestra and conductor Martin Yates are to give a world premiere of Ralph Vaughan Williams' lost work, The Future.
Martin Yates will conduct the RSNO and Chorus, who will give two performances of the time, space and sea-themed large-scale visionary masterpiece for soprano, chorus and orchestra.
They will be joined by soprano soloist, Ilona Domnich, who has previously featured in Yates' performances of works by Vaughan Williams and Holst.
The premiere will take place in Glasgow and Edinburgh on 8 and 9 November 2019.
Read more: Julie Andrews talks losing her voice after an operation >
RSNO at Glasgow Airport 2019
According to Yates, Vaughan Williams was working on the piece in 1908, between writing Toward the Unknown Region and alongside A Sea Symphony, which premiered in 1909.
"The work was left unfinished in short score with a few instrumental cues, and literally runs out about two thirds of the way through," he said.
"I have completed and scored it and it has a playing time of 35 minutes. I have no idea why RVW left it incomplete because the music he has written is absolutely first class!"
The performance will be part of a programme which will also feature two popular Vaughan Williams pieces: The Wasps Overture and The Lark Ascending, with soloist Sharon Roffman; Ravel's Pavane pour une infante défunte and the 1945 version of Stravinsky's The Firebird.
You can book tickets for the event at Edinburgh on 8 November here, and Glasgow on 9 November here.