The Lark Ascending tops the Hall of Fame 2017 – here's why we love it
17 April 2017, 21:33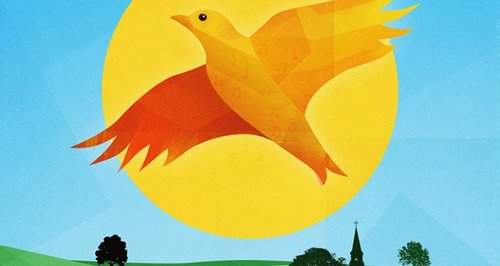 Ralph Vaughan Williams's British classic has reached the Number 1 spot in the 2017 Classic FM Hall of Fame – the eighth time it's topped the chart. Here are just some of the reasons we think it's one of the greatest pieces ever written
The story behind the piece
Ralph Vaughan Williams wrote the piece in 1914, against the backdrop of the outbreak of World War I.
The story goes that Vaughan Williams was walking along the cliffs in Margate, while on holiday, when the melody came to him. He jotted the tune down – and was promptly apprehended by a scout in a citizen's arrest because the youngster suspected him of drawing details of the coastline for the enemy.
It was first performed in 1921 by violinist Marie Hall – the violinist for whom Vaughan Williams had written the work.
That melody
Here's Jennifer Pike to play that inimitable opening melody…
And here's violinist Tasmin Little on Vaughan Williams' soaring melody:
"It's an incredibly moving piece, it's a very very beautiful piece to play. It's not terribly easy to play but it should feel as if it's just carrying everybody along on this great wave of seamless and beautiful music."
'He drops the silver chain of sound'
Vaughan Williams' work was inspired by a beautiful poem by George Meredith which opens with the lines:
"He rises and begins to round,
He drops the silver chain of sound
Of many links without a break,
In chirrup, whistle, slur and shake,
All intervolv'd and spreading wide,
Like water-dimples down a tide
Where ripple ripple overcurls
And eddy into eddy whirls"
It's one of Alan Titchmarsh's favourites too
And we think he sums it up really rather perfectly:
And if you'd like to see the whole top 300 the entire chart is here