10 reasons why we love Puccini
20 December 2013, 15:35 | Updated: 4 June 2014, 14:11
He's the great Italian composer who gave us La Bohème, Tosca, Madam Butterfly and, of course, 'Nessun Dorma'. His arias are some of classical music's greatest tearjerkers - but what else is there to know about Giacomo Puccini?
1 His art mirrored his life
As a student, young Giacomo was so poor that he and three mates once had to share a single herring for dinner. Never mind – this experience became source material for La bohème. And by the time Puccini died he'd earned the equivalent of £35 million in today's money. (That's a lot of herrings.)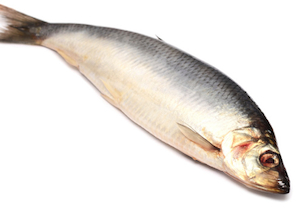 2 He always wrote music for the masses
During World War I, 'Ch'ella mi creda' - from Puccini's The Girl of the Golden West - became a hit with Italian soldiers wanting to keep their spirits up. Today, ever since 'Nessun Dorma' was used for the TV coverage of the 1990 FIFA World Cup, Puccini's music sends shivers down millions of spines the world over.
3 No one dreamt up more shocking demises for his characters
"I act as executioner to these poor frail creatures," Puccini said of his female protagonists. And my, how they suffered! Manon Lescaut succumbing to dehydration in a desert; Tosca leaping off castle battlements; and Madam Butterfly disemboweling herself. And that's not the half of it.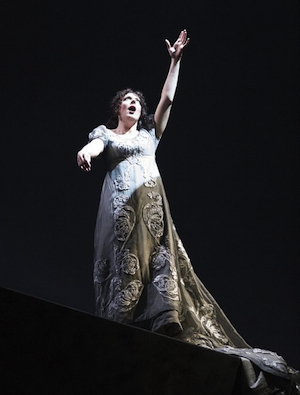 4 He kept calm and carried on
After the disastrous premiere of Madam Butterfly in 1904, Puccini said: "It was a real lynching. Those cannibals didn't listen to one note. What a horrible orgy of madmen, drunk with hate! But my Butterfly will not die." How right he was.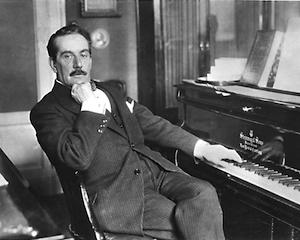 5 His music adds class to movies
No one's music beats Puccini's if a director wants to stir up some raw human passion. Where would Moonstruck be without extracts from La bohème? Or A Room with a View without 'Doretta's Dream'?

6 He was an internationalist
Puccini's operas reflected his cosmopolitan interest in other cultures: Japan in Madam Butterfly, China in Turandot (pictured), and the USA in The Girl of the Golden West. He even went so far as to deploy exotic instruments such as Chinese gongs and Japanese Bells.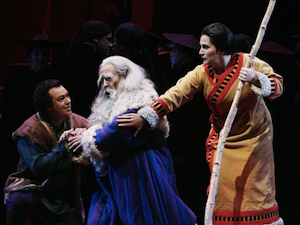 7 His arias push singers to the limit – but it's worth it
In 'Nessun Dorma', the last "Vincerò!" features a demanding high B followed by the final note, an A, held for even longer. Goosebumps, or what?
8 He loved the freedom of the countryside
Once Puccini wrote from Paris, "I am panting for the fragrant woods, for the free movement of my belly in wide trousers and no waistcoat." What? No waistcoat in the countryside? Such sartorial sloppiness!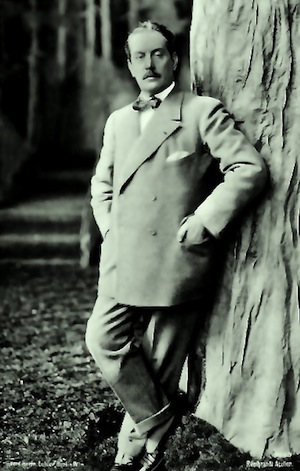 9 There was no end to his inventiveness
Puccini was constantly thinking up new ideas. He began preparing operas based on the lives of Marie Antoinette and Saint Margaret of Cortona - the patron saint of reformed prostitutes. And he was even keen to write an opera inspired by Oliver Twist. Ah, if only...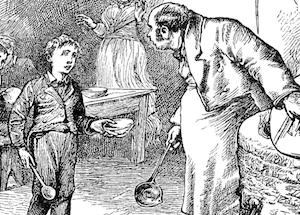 10 He felt the need for speed
Puccini always wanted to be at the cutting edge of technology. He had an ultra-modern speedboat and was described by one magazine as "the top motorist in Italy" and "equally successful as a yachtsman." Go go, Giacomo!