Someone added a drum part to Mozart's Clarinet Concerto and it is surprisingly awesome
1 November 2016, 10:02 | Updated: 5 January 2017, 16:59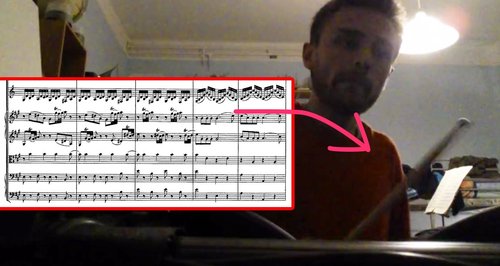 One of the greatest works in the clarinet repertoire, Mozart's Clarinet Concerto in A, has an unexpected new part.
In this video from 2014, Facebook user Lorenzo Baldini has augmented a key section of the first movement of Mozart's Clarinet Concerto with a rock drum part.

The most surprising thing about it? That it does not suck. In fact, it sounds pretty great:
Good luck doing this with the second movement though.