Mozart's Sonata for Bassoon and Cello is utterly gorgeous
22 March 2017, 14:43 | Updated: 19 April 2017, 08:43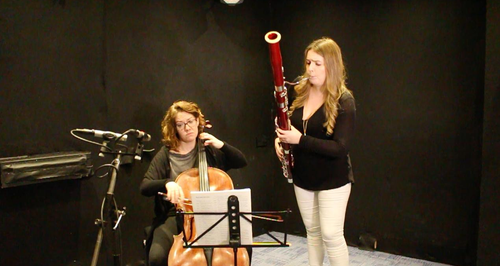 It's not often that the bassoon gets to be the centre of attention – but in this sonata Mozart shows off just how versatile and virtuosic instrument it can be
Amy Harman is a bassoonist with the Young Classical Artists Trust.
In unrelated news, she also has a cat called Cheryl who likes to sit on her shoulders while she practises.
We asked her to come in to the studio to show off exactly what a bassoon could do, with cellist Sarah McMahon.
Here's some fancy finger-work from Mozart:
And here's an aria from an opera by Mozart – transcribed for cello and bassoon. We think it's gorgeous