7 places you never expected to hear Elgar's music
17 January 2014, 12:14 | Updated: 28 June 2015, 10:54
Punk rock? Football chants? Our favourite pipe-smoking moustachioed composer pops up in the most surprising places. Elgar's patriotic tunes are everywhere… and you didn't even notice.
1. Elgar of the Apes
An Elgar double-whammy for fans of forgotten mid-80s Christopher Lambert movies here. Greystoke: The Legend of Tarzan, Lord of the Apes is, as the less-than-snappy title suggests, a biopic about the jungle-dwelling loincloth model - but with one key musical influence. Elgar's Symphony No. 1 and his Salut D'amour both feature in the soundtrack. (Fun fact: Classic FM's morning presenter John Suchet's brother, David, also appears in a minor role.)


2. Donald Duck and Pomp & Circumstance
In a completely logical and believable segment from Disney's Fantasia 2000, perennial obnoxious quacker Donald Duck is given the task of building a Noah-esque ark to house two of each and every animal on earth. And, obviously, the only way to articulate this delicate mix of ennui and conservation is Elgar's Pomp & Circumstance March No. 2.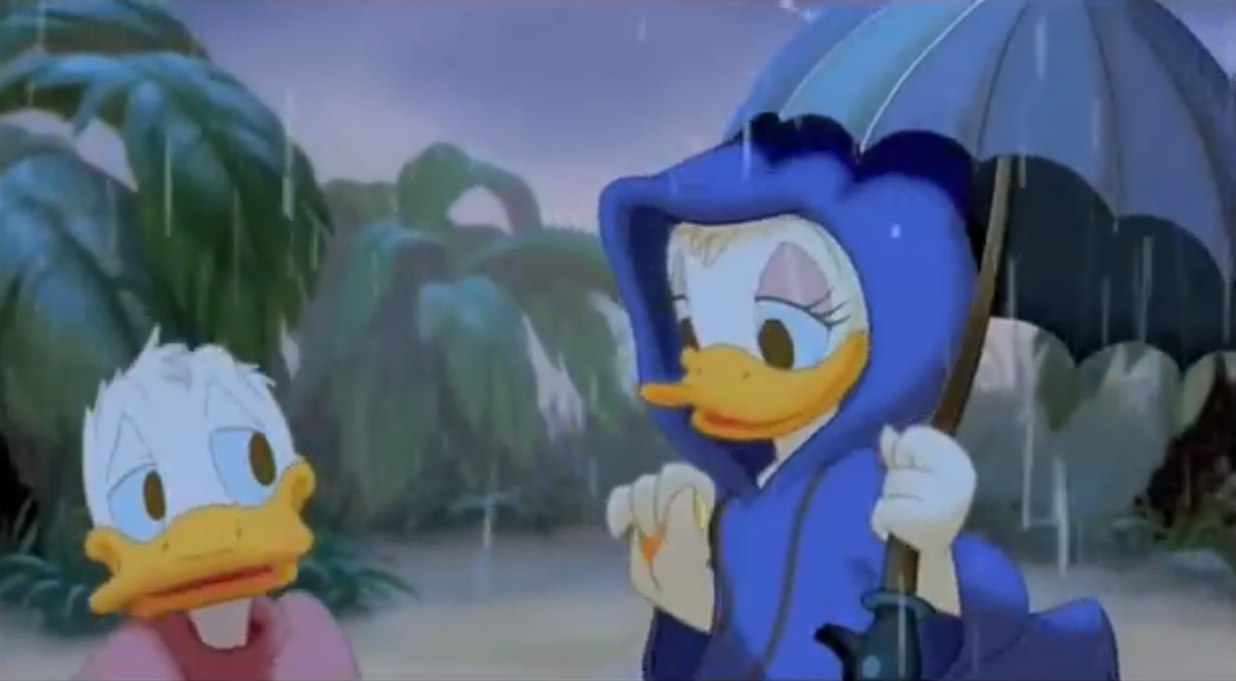 (picture: YouTube)

3. Nimrod advertises beer
This Carling ad from 2007 transposes the idea of lad culture to an Arctic wasteland, where some intrepid pals discuss their impending birthday night out. The soundtrack to all this cosy Britishness? Only Elgar will do.


4. The Sex Pistols cover Pomp and Circumstance (sort-of)
When punk legends The Sex Pistols were at the peak of their popularity, aggrieved producer Dave Goodman got his own back on the band for sacking him by creating The Ex Pistols, a sound-alike band made up of studio musicians. The most notable thing they recorded, even more confusingly, was this version of Elgar's Land of Hope and Glory from 1984. Elgar's publishers, Boosey & Hawkes, were less than amused and took legal action.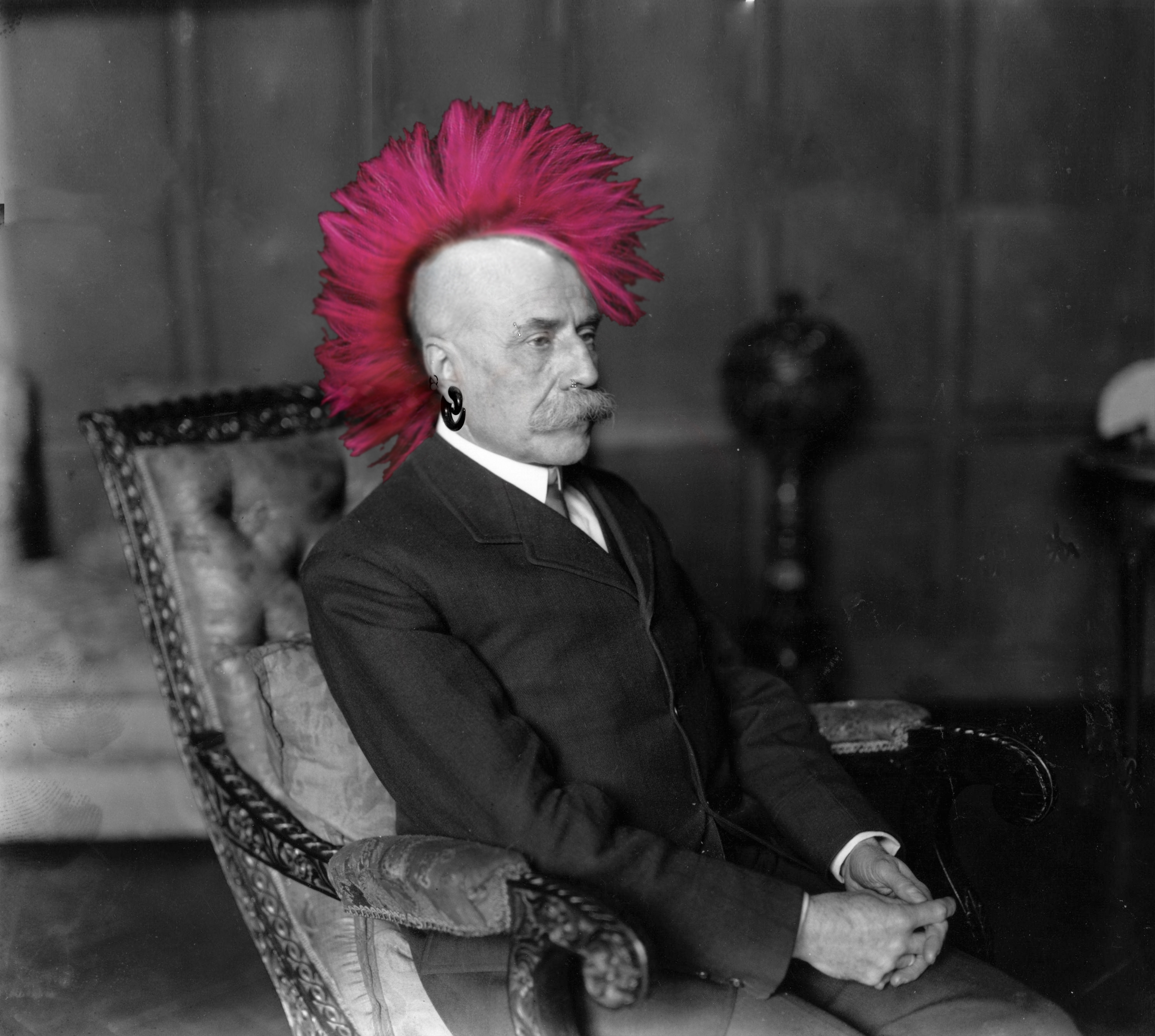 5. Elgar gets clubbed to death
Well, not really. Rob Dougan's influential and instantly recognisable club hit from the mid-90s (made popular by its inclusion on the soundtrack to The Matrix) is a powerhouse of electronica, but its delicate string intro is a direct nabbing of a string section from Elgar's Enigma Variations.


6. Elgar from the terraces
Elgar was a fan of many typically British things, but he was especially fond of Wolverhampton Wanderers football club - so much so that, after seeing a game in 1898, he put the words 'He Banged The Leather For Goal' (taken from a newspaper report of the game) to a short piece of piano music. The song didn't exactly catch on... although Wolves fans can be regularly heard singing strains from Nimrod at matches instead.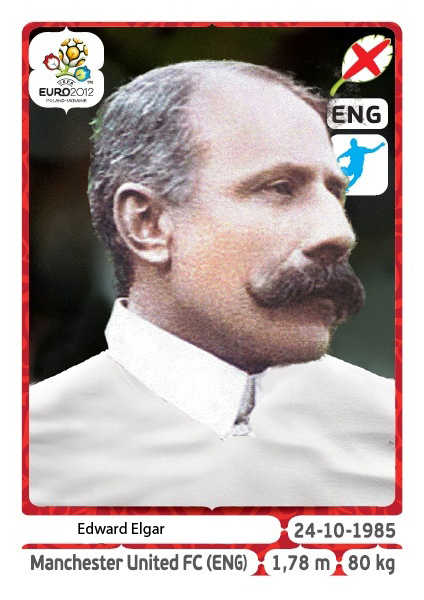 7. At graduation ceremonies
It's funny to think of Elgar as an international composer, seeing as we associate him so closely with Britain. But in America, his Pomp & Circumstance March No. 1 is synonymous with graduation, and it is constantly played and performed at graduation ceremonies across the whole country with a slightly different title... 'The Graduation March'.