9 reasons you should be listening to Elgar RIGHT NOW
24 August 2017, 09:44 | Updated: 24 August 2017, 10:20
They don't give just anyone a knighthood, you know! Here's just a handful of reasons why you should stop what you're doing and listen to SIR Edward Elgar right now...
He can get you toe-tapping in no time
We challenge you to listen to Elgar's Pomp and Circumstance No. 1 and not feel instantly full of joy. Go on, try it...
That moustache.
Ok, we admit this isn't a *justified* reason to listen to his music. But anyone with a moustache like that is bound to have written some truly spiffing works.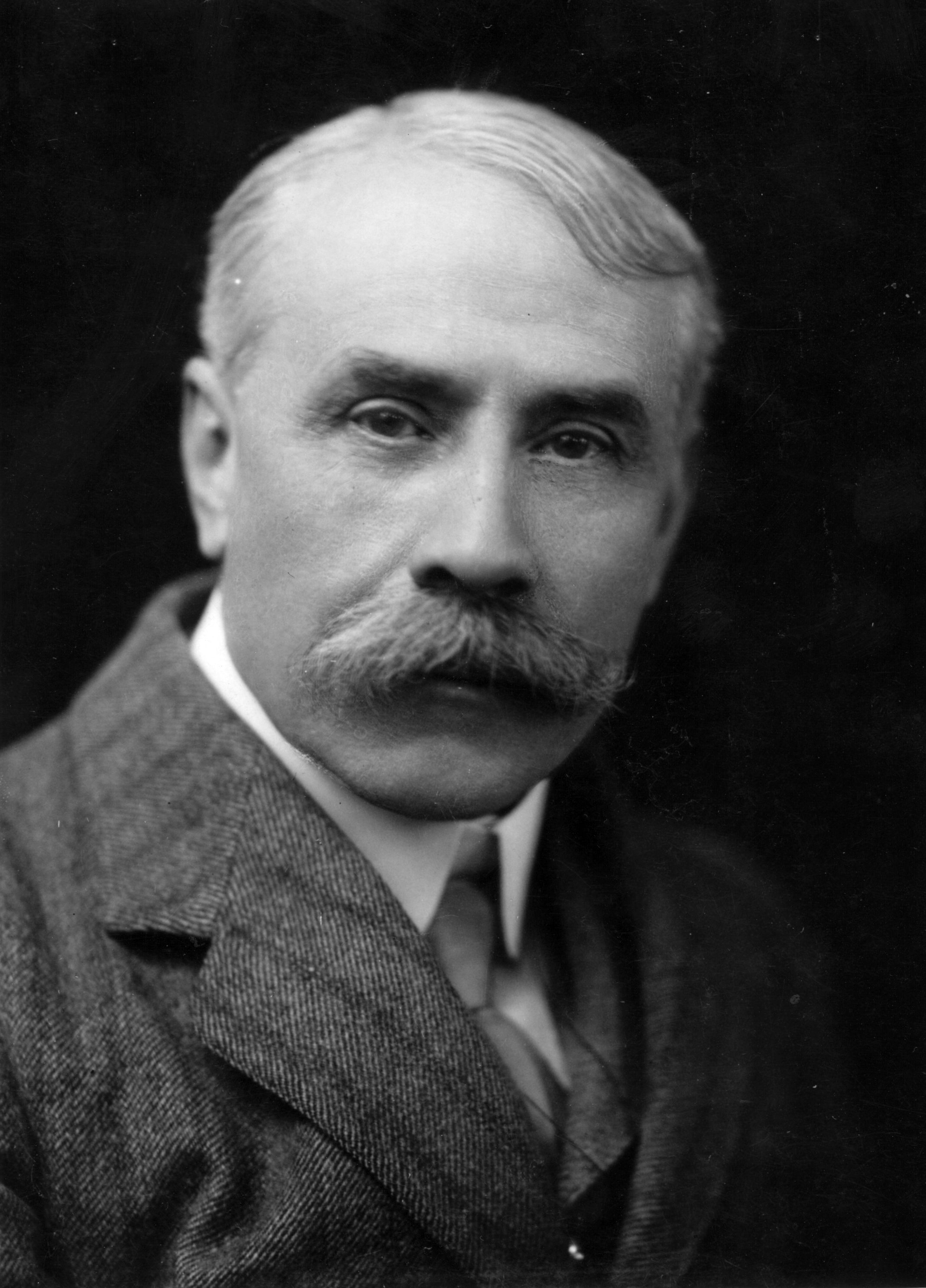 He knows how to tug at your heart-strings
Elgar's Cello Concerto is Elgar's last notable work and arguably the most famous cello concerto ever written. At almost 100 years-old, the cello concerto has been a performance favourite for nearly a century with legends such as Jacquline du Pré and Yo-Yo Ma creating landmark recordings. In fact, Jacquline du Pré was said to have played it so beautifully that her teacher Mstislav Rostropovich removed the work from his own repertoire, saying "My pupil, Jacqueline du Pré, played it much better than I".
Her stunning recording is a must-listen:
And here's one of today's greatest cellist talking about exactly why Elgar's Cello Concerto still makes us cry all these years later.
He used to be on £20 notes
If that's not a proper endorsement, then what is?
He was basically self-taught
And anyone who has learned to compose such beautiful music by themselves is definitely worth a listen.
Two words - Enigma Variations
Elgar's Variations on an Original Theme, Op. 36, popularly known as the Enigma Variations, is an orchestral work comprising fourteen variations on an original theme.
Elgar dedicated the work "to my friends pictured within", with each variation being a musical sketch of one of his circle of close acquaintances. Included is Elgar's wife Alice, his friend and publisher Augustus J. Jaeger and Elgar himself. In a programme note for a performance in 1911, he wrote:
"This work, commenced in a spirit of humour & continued in deep seriousness, contains sketches of the composer's friends. It may be understood that these personages comment or reflect on the original theme & each one attempts a solution of the Enigma, for so the theme is called. The sketches are not 'portraits' but each variation contains a distinct idea founded on some particular personality or perhaps on some incident known only to two people. This is the basis of the composition, but the work may be listened to as a 'piece of music' apart from any extraneous consideration."
Elgar named the theme Enigma and posed a challenge which has generated much speculation, but has never been conclusively answered. The Enigma is widely believed to involve a hidden melody. After its premiere in 1899, the work achieved immediate popularity and established Elgar's international reputation. Nowadays, it is one of the most famous pieces of classical music, as well as one of the most moving.
Enigma Variations 2.0 - Nimrod
The 10th variation of Elgar's Variations on an Original Theme is titled Nimrod and this variation is without a doubt the most popular.
It is often played at British funerals, memorial services, and other solemn occasions. It is always played at the Cenotaph, Whitehall in London on Remembrance Sunday and was played at the opening ceremony of the London 2012 Olympic Games. A version of the piece appears at the ending of the 2017 film Dunkirk, titled 'Variation 15', as part of the score by Hans Zimmer.
He was one of the first composers to embrace recording music
Elgar was one of the first composers to embrace recorded music. He regularly teamed up with HMV to make premiere recordings of his works, including the 'Enigma' Variations, the Cello Concerto and his symphonic study Falstaff.
He loved dogs
If that's not a good enough reason to listen to Elgar's music, then we don't know what is.
The eleventh variation in the Enigma Variations supposedly depicts George Sinclair's (who at the time was organist at Hereford Cathedral) bulldog, Dan, after it fell into the River Wye.