This guy actually played Chopin's Minute Waltz in under a minute
24 November 2016, 13:20 | Updated: 10 January 2017, 09:36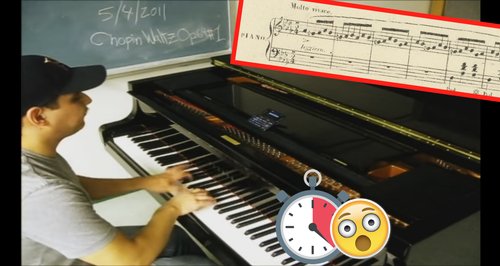 So apparently it's not 'minute' as in 'small' any more.
Typically, a performance of Chopin's Waltz in D-flat major takes somewhere around ninety seconds to two and a half minutes. However, YouTuber Amadi1 decided to take on the challenge of taking the name literally (the nickname 'Minute' was intended to mean 'small' or 'miniature') and play the piece within sixty seconds.
At 140 measures long, the Waltz would have to be played at an astonishing speed of at least 420 crotchets per minute in order for the piece to be completed in the desired time.
Watch his speedy performance here: