Arcangelo Corelli (1653-1713)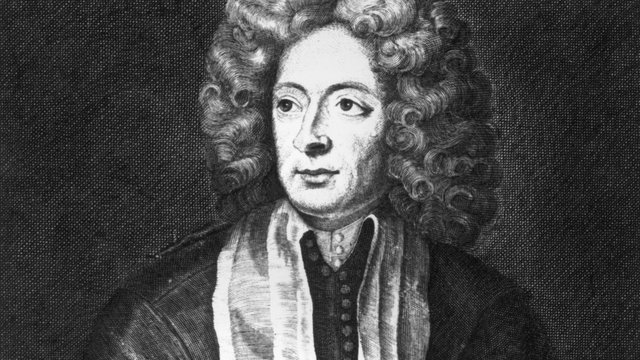 Biography
Life and Music
Arcangelo Corelli was born on February 17th 1653, in the town of Fusignano in Northern Italy.

Little is known about his early years, though it is thought that he first studied music under a priest in the town of Faenza.

His main musical education, though, came when he moved to Bologna, where he mixed with the musical leading lights of the day, including Giovanni Battista Bassani.

Corelli was himself a respected and skilled violinist, and a huge influence on the style of Italian musicians of the 18th century.

He was famous for his mastery of the baroque chamber sonata, as well as his numerous concerto grossi.

Among Corelli's famous fans was Johann Sebastian Bach, who studied his work and based one of his organ fugues on a melody composed by Corelli.

Corelli's Christmas Concerto, which dates back to 1690, was used as part of the soundtrack to the Russell Crowe film Master And Commander: The Far Side Of The World.

Fame and fortune came easily to Corelli, and he died a very wealthy man with a huge art collection on the 8th January 1713.

Did you know?
Corelli once refused to play a section of Handel's oratorio The Triumph Of Time And Truth because a violin note went higher than what he thought was appropriate for the instrument.
View more
Top Corelli pieces
Concerto Grosso No.1 in D major Opus 6 (3)
Arcangelo Corelli (1653-1713 : Italy)
Ensemble: Ensemble 415
Record label: Harmonia Mundi
Catalogue ID: HMC 901406
Concerto Grosso No.7 in D major Op. 6 (4/5)
Arcangelo Corelli (1653-1713 : Italy)
Conductor: Sir Neville Marriner
Ensemble: Academy of St Martin in the Fields
Record label: Stereo
Catalogue ID: SOL 60045
Concerto Grosso No.8 in G minor Opus 6 (3)
Arcangelo Corelli
Conductor: Pavlo Beznosiuk
Ensemble: Academy of Ancient Music
Soloists: Alison Balsom
Record label: Warner Classics
Catalogue ID: 1902959 24652