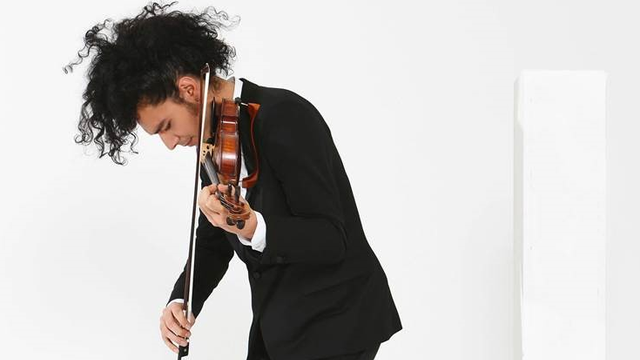 Biography
Nemanja Radulović was born in Serbia in 1985. He studied at the Faculty of Arts and Music in Belgrade, the Saarlandes Hochschule für Musik und Theater in Saarbrücken, and at the world-renowned Paris Conservatoire.

He has performed with some of the world's leading orchestras, including the Munich Philharmonic, the Royal Philharmonic,the Montréal Symphony Orchestra and Tokyo Symphony Orchestra.

Radulović's performances have taken him around the world to such renowned venues as Carnegie Hall, the Concertgebouw in Amsterdam, and the Philharmonie in Berlin.

Radulović plays with his ensemble, The Devils' Trills, in concert halls across Europe and Asia, winning critical and popular acclaim for their virtuosic and engaging playing.

His other ensemble 'Double Sens' are also widely renowned for their chamber music prowess, recording the CD '5 Seasons' – the '4 Seasons' by Vivaldi plus a new composition.

Radulović has been awarded 'International Revelation of the Year' by Victoires de la Musique in 2005, 'Best Artist' by the same in 2014 and an Honorary Doctorate from the University of Arts in Niš, Serbia.

He is signed as an exclusive artist to Deutsche Grammophon.
View more
Discover Nemanja Radulovic
Most shared Nemanja Radulovic features