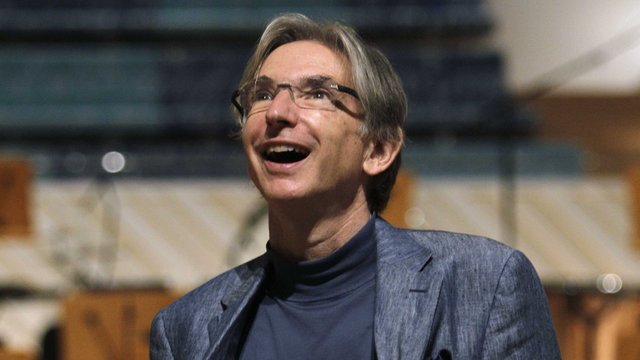 Biography
Michael Tilson Thomas was born in Los Angeles, California and was the grandson of noted Yiddish theatre stars Boris and Bessie Thomashefsky. He studied piano and composition and conducting at the University of Southern California.

As a student of Friedelind Wagner he was a Musical Assistant and Assistant Conductor at the Bayreuth Festival.

Tilson Thomas has conducted a wide variety of music but he is renowned for his interpretation of the works of Gustav Mahler and has recorded all nine Mahler symphonies and other major orchestral works with the San Francisco Symphony Orchestra.

A sampling of his own compositions include; From the Diary of Anne Frank, Showa/Shoah – which memorialised the 50th anniversary of the bombing of Hiroshima - Poems of Emily Dickinson and Urban Legend.

Tilson Thomas won the Koussevitzky Prize at Tanglewood in 1969 and came into international recognition at the age of 24 after he made his conducting debut with the Boston Symphony Orchestra.

He founded the New World Symphony in Miami Beach, Florida, which was an orchestral academy for gifted young musicians to prepare them for leadership roles in orchestras and ensembles around the world.

After joining the San Francisco Symphony Orchestra in 1995 as Music Director, he memorably conducted the Carnegie Hall premiere of The Thomashefskys: Music and Memories of a Life in the Yiddish Theater, as a tribute to his own grandparents.

One of his most forward thinking moments has been joining up with YouTube to help create the YouTube Symphony Orchestra whose members were chosen from 30 countries based on more than 3,000 video auditions on the video-sharing site.

Did you know?

Tilson Thomas has been devoted to music education. He leads a series of education programmes in the US titled Keeping Score, which offer insight into the lives and works of great composers.
View more
Discover Michael Tilson Thomas