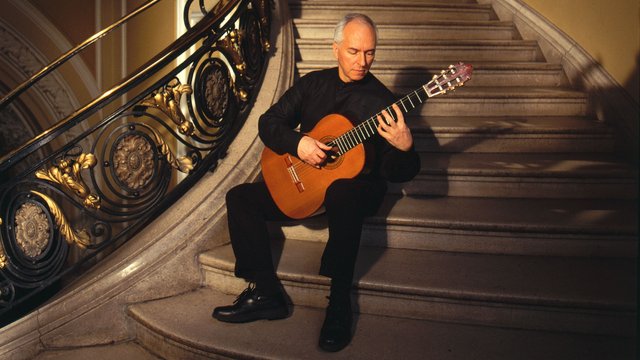 Biography
Life and Music

Having relocated to England with his family in 1952, he then studied guitar under Andrés Segovia at the Academia Musicale Chigiana in Siena, Italy.

Upon graduation in 1959 Williams created the Royal College of Music's guitar department, which he ran for its first two years.

Williams' first professional performance was at the Wigmore Hall, London in November 1958.

He recorded Cavatina in 1970. The piece was originally used in the film The Walking Stick. Three years later, singer Cleo Laine added lyrics to the music and the pair scored a hit with the piece, now renamed as He Was Beautiful. Cavatina then became a worldwide hit in 1979 after it was used as the theme tune to the Academy Award-winning film, The Deer Hunter.

In 1978, Williams teamed up with bassist Herbie Flowers, keyboardist Francis Monkman, drummer Tristan Fry and guitarist Kevin Peak to form the group Sky. The band was a fusion of classical music, contemporary progressive rock and jazz. Hugely successful, they released a series of popular albums. Williams left in 1984.

Williams has specifically commissioned pieces from Australian composers such as Ross Edwards, Peter Sculthorpe and Nigel Westlake to capture the essence of his country.

Did You Know?

John Williams accompanied The Who's Pete Townshend on an acoustic version of Won't Get Fooled Again at the 1979 Secret Policeman's Ball.
View more