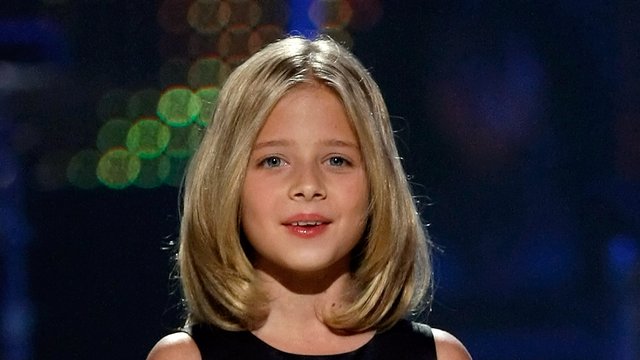 Biography
Life and music

Jackie Evancho was born on April 9th 2000 and lives in Pittsburgh, Pennsylvania.

She began singing just before her 8th birthday, inspired by watching the movie version of Phantom Of The Opera.

Evancho began entering talent contests locally and took singing lessons, eventually catching the eye of renowned record producer David Foster in 2009.

Jackie was accepted as a contestant on the fifth season of America's Got Talent in 2010, performing 'O Mio Babbino Caro' in the show's quarter final (prompting speculation that the performance was lip-synched).

Her first recording, O Holy Night, made her the youngest ever solo artist to go platinum in 2010.

Evancho's 2012 film music album, Songs From The Silver Screen, features music from films like Moulin Rouge, The Lion King and Titanic. It topped the Billboard Classical chart.

Did you know?

Evancho appeared alongside Robert Redford and Shia LeBeouf in the 2012 political thriller The Company You Keep.
View more