Who is Aled Jones? Meet the star Welsh Classic FM presenter, singer, and TV personality
25 August 2023, 16:03 | Updated: 25 August 2023, 16:10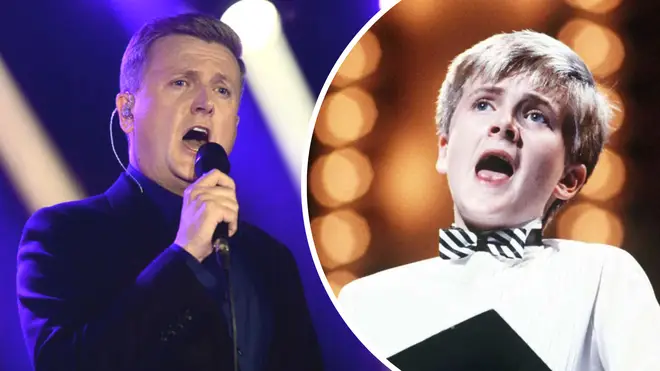 Aled Jones found fame at the tender age of 14 with 'Walking in the Air' leading to a career as a recording artist, TV host, and much-loved Classic FM presenter.
Aled Jones is a Welsh singer, television host, and Classic FM presenter, who as a young boy soprano, famously sang the Snowman song, 'Walking in the Air'.
But what has the Welsh superstar been up to since his days singing for the likes of Her Majesty the Queen and Leonard Bernstein as a teenage treble?
From conquering his fear of flying by 'wing-walking' while singing to raise money for Global's Make Some Noise, to competing on both Strictly Come Dancing and The Masked Singer, Aled's career has taken his vocal cords from national TV to thousands of feet in the air.
Here's all you need to know about the star singer, from his humble beginnings to his MBE for services to music, broadcasting and charitable services.
Read more: 14-year-old treble Malakai Bayoh in conversation with Aled Jones on Britain's Got Talent fame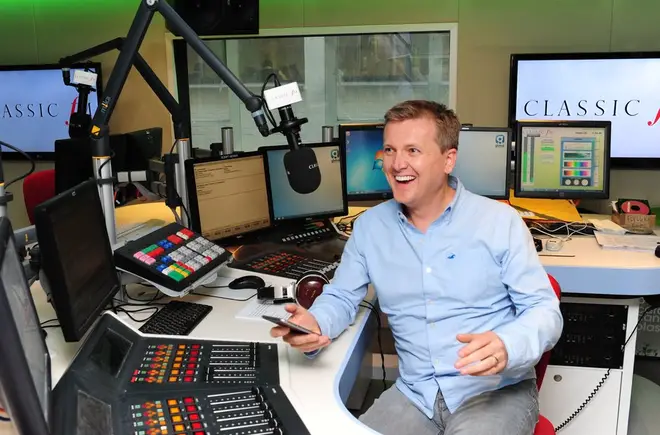 What is Aled Jones famous for?
Aled is perhaps best known for his association with The Snowman, a British animated film that came out in the 1980s.
The film's beloved musical theme, 'Walking in the Air', was originally sung by chorister Peter Auty. However, a version recorded by Aled went on to top the UK charts in 1985, three years after the film's original release.
At age 14, Aled became an overnight sensation and recorded an astonishing 16 albums before his voice broke.
After his voice broke, Aled went on to study at the Royal Academy of Music and began releasing new albums in 2000 as a baritone. However, he has never forgotten his choir boy roots and continues to uplift young choral talent as an adult.
At Christmas 2022 he recorded two duets with rising star treble Malakai Bayoh, and the pair went viral singing a duet of 'O Holy Night' and 'Walking in the Air'. The pair reunited in 2023 for an interview post Malakai's Golden Buzzer-winning performance on Britain's Got Talent.
In 2013, Aled was awarded an MBE for his service to music, broadcasting and charitable services.
Read more: 12-year-old treble Malakai Bayoh sings 'Walking in the Air' with Aled Jones
'Walking In The Air' by Aled Jones and star treble Malakai M Bayoh
What TV shows has Aled Jones presented?
Aled's childhood as an acclaimed chorister set his course to become a renowned TV presenter, joining the show Songs of Praise. He has presented hundreds of programmes of the show since, including the 50th anniversary concert at Alexandra Palace.
In September 2012, Aled joined ITV Breakfast where he presented Daybreak (2012–2014) alongside Lorraine Kelly and Kate Garraway. This varied post even led to Aled interviewing Justin Bieber, a fellow teenage music icon. Aled has also appeared on iconic British television shows such as Escape to the Country and Cash in the Attic.
As a contestant, he also appeared on both Strictly Come Dancing and The Masked Singer. On Strictly he narrowly missed out on a place in the final alongside his dance partner Lilia Kopylova in 2004, while on The Masked Singer, he was again eliminated one episode before the final.
Aled became a national radio presenter when he joined Classic FM in 2002. He returned after a short hiatus in 2013 to present Classic FM's Sunday morning show, from 7am–10am, which he still presents today alongside Saturday mornings, 10am–1pm. In 2018, Aled conquered his fear of flying by completing a daring 'wing-walk' while singing 'Walking in the Air' to raise money for Classic FM's charity, Global's Make Some Noise. He raised £14,000 with this high-stakes challenge.
Read more: The Masked Singer fans are convinced classical singer Aled Jones is the 'Traffic Cone'
Where is Aled Jones from?
Aled Jones is a Welsh singer who was raised on the island of Anglesey. He grew up in a Welsh-speaking community on the island, and subsequently only began learning English from the age of five as a second language at school.
Today the singer, who is in his early 50s, resides in London with his wife and two children.
How old is Aled Jones?
Aled Jones was born on 29 December 1970 at St. David's Hospital in Bangor, Wales.
At the age of nine, Aled joined Bangor Cathedral and within two years made 'Lead Chorister', singing the majority of the solos for the choir.
Aled's voice broke at age 16, seven years after he joined the Bangor Cathedral choir in his first role.
Who are Aled Jones' family?
Aled was raised by his parents, Nest Rowlands, a teacher, and Derek John Jones, and is an only child.
The musician married his wife, Claire Fossett, in 2001. Claire comes from a family of circus performers, and was herself a trapeze artist.
Together, the couple have two children, a daughter Emilia and a son Lucas. Emilia is an actress and singer in her own right and received a BAFTA nomination for Best Actress after her critically acclaimed performance as Ruby Rossi in the 2021 Sundance hit CODA.
Aled Jones and Russell Watson – Where Have all the Flowers Gone (Here's to the Heroes)
Who does Aled Jones sing with?
Over Aled's varied career, he has collaborated with multiple famous faces from the classical world and beyond.
As a child chorister, Aled joined legendary conductor and composer Leonard Bernstein aged 15 to perform the Chichester Psalms at the Barbican. The concert, which took place in the presence of the Queen, involved Aled singing solo with the London Symphony Orchestra and Chorus – a high moment for the young chorister.
By the time he was 16, Aled had sung for most of the Royal Family, including the then Prince and Princess of Wales, now King Charles and Queen Camilla, Pope John Paul II, and at the weddings of celebrities such as Irish singer-songwriter Bob Geldof.
On 9 November 2018, Aled united with fellow classical star Russell Watson to release In Harmony, their debut duet album. The album includes well-known hymns like 'Ave Maria', as well as modern classics such as 'You Raise Me Up'.