Alex James's Date Night - Saturday 30 April 2016, 7pm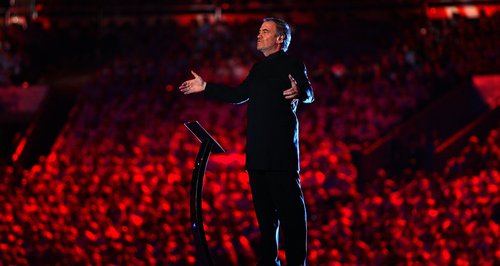 Alex James marks the birthday of Russian maestro Valery Gergiev.
Conductor Valery Gergiev turns 63 on Monday. Tonight Alex marks the maestro's birthday along with extending many happy returns to Shakespeare in Love composer Stephen Warbeck, also turning 63 this week, and cellist Guy Johnson, who'll be a mere 35.
Also this week Alex celebrates the premieres of Tchaikovsky's Romeo and Juliet, Shostakovich's music for the film The Unforgettable Year and Haydn's Symphony No.104, 'London'.
This is also the week that Edward Elgar was made Master of the King's Music in 1924, whilst in 1825 composer Samuel Wesley was arrested – Alex reveals the story why.