Alex James's Date Night - Saturday 23 July 2016, 7pm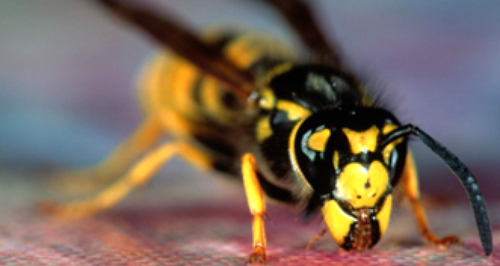 Wasps feature in Alex's survey of the forthcoming week's classical music anniversaries.
In his weekly look at the major classical music anniversaries of the week ahead, Alex celebrates the birthdays of pianist and Bach specialist Angela Hewitt this coming Tuesday, and the conductor/violinist Christopher Warren Green, who was born on 30 July 1955.
Alex also looks back at the first performance of Ralph Vaughan Williams's suite from The Wasps, given at the Queen's Hall in London in 1912 with the composer on the rostrum. He wrote the incidental music for a production of Aristophanes' drama at Trinity College, Cambridge in 1909, but except for the opening buzzing, this quintessentially Vaughan Williams piece doesn't have much to do with wasps – or with ancient Greece.
Elgar's Serenade for Strings was given its first public performance in July 1896. It had been written four years earlier and only performed in private by the Worcester Ladies' Orchestral Class, with the composer conducting. The first public performance was given in Antwerp, Belgium.
Plus - Alex will find out what happened in 1762 when Haydn got a 50 per cent pay rise from his boss, Prince Nikolaus Esterházy. Known as 'The Magnificent', the Prince was immensely talented at making (and spending) his money.