Alex James's Date Night - Saturday 2 April 2016, 7pm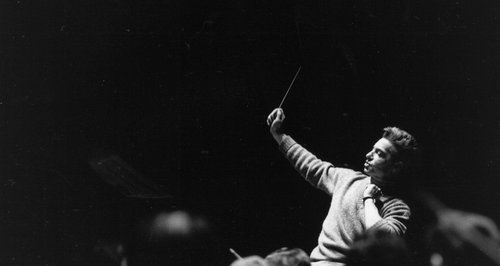 Alex celebrates anniversaries for Herbert von Karajan and Elmer Bernstein.
Alex James invites you to join him for another whistle-stop tour through the week ahead in classical music, as he picks out all the most important dates, anniversaries and 'on this day' events.

On tonight's show, Alex celebrates the birth of one of the most acclaimed conductors Herbert von Karajan and marks the premieres of two pieces of Beethoven – Symphony No.2 and Piano Concerto No.3 in 1803 with the composer as soloist.
Other works premiered in this week include Grieg's Piano Concerto, and Henryk Gorecki's Symphony No.3 and Alex also marks the birthday of film composer Elmer Bernstein with one of his most famous theme tunes.