Alex James's Date Night - Saturday 16 April 2016, 7pm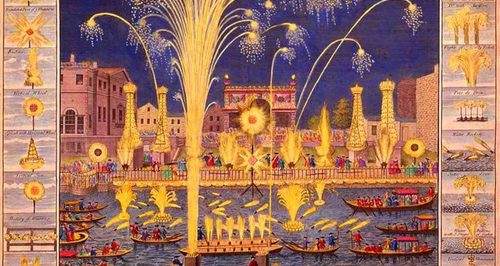 Handel's Royal Fireworks are among the works whose anniversaries are celebrated tonight.
Alex James invites you to join him for another whistle-stop tour through the week ahead in classical music, as he picks out all the most important dates, anniversaries and 'on this day' events.

On tonight's show, Alex marks a few 'firsts' – with the première of Mozart's enduring Symphony No.40 in Vienna, as well as the first recording of Walton's Crown Imperial.

Sometimes, however, the 'official' first performance isn't the one that makes the headlines: in 1749, the rehearsal for Handel's Music for the Royal Fireworks in Vauxhall Gardens drew such a crowd that London Bridge jammed up with curious passers by.

Plus – Murray Perahia, one of the most acclaimed pianists of his generation, celebrates his 69th birthday.