Alex James's Date Night - Saturday 12 March 2016, 7pm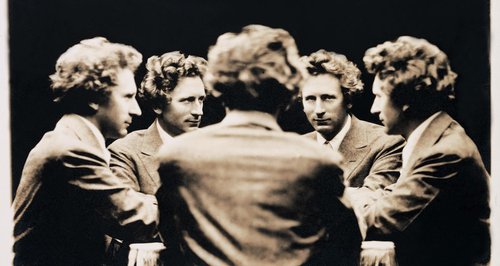 Alex James marks the anniversaries and events from a thousand years of classical music history.
On tonight's show, Alex marks the 101st anniversary on 13 March of Percy Grainger (pictured) making his debut as a pianist with the New York Philharmonic, playing Grieg's Piano Concerto.
Grieg himself was a huge fan of Grainger's interpretation: "I had to become 64 years old to hear Norwegian piano music interpreted so understandingly and brilliantly," the composer said. "He breaks new ground for himself, for me, and for Norway. And then this enchanting, profound, serious, and childlike naturalness! What a joy to gain a young friend with such qualities!"
Discover: Percy Grainger's Peculiar Passions >
There's another anniversary to mark tonight as well – that of Mendelssohn's Violin Concerto in Leipzig.
Alex also discovers why Elgar's tonsillitis allowed him the space to write one of his most beloved pieces, and why Glinka sent the score of his opera Russlan and Ludmilla to the Imperial Theatres of St Petersburg, in the hope of getting it into production, even though it wasn't complete.
And there are birthdays to celebrate for trumpeter Philip Jones and composer Georg Philipp Telemann.