Join Aled Jones as he narrates The Snowman this Christmas Eve
6 December 2019, 10:00 | Updated: 9 December 2019, 08:50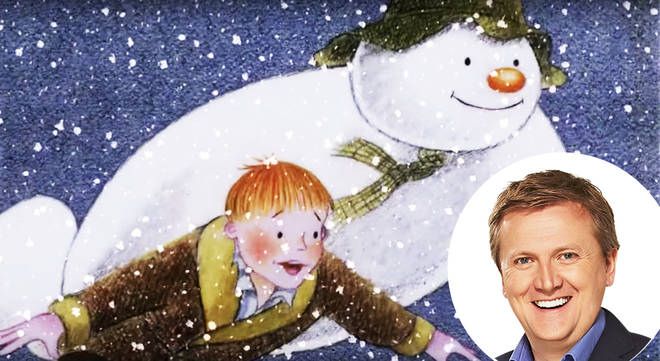 Get into the Christmas spirit with Aled Jones and his heartwarming narration of classic Christmas story, The Snowman.
Make Christmas Eve extra special this year by joining Aled Jones for his narration of The Snowman on Classic FM.
At 5.30pm on Tuesday 24 December, Aled will narrate the timeless story of the boy and his friendship with the snowman he builds and then watches come magically to life – accompanied by Howard Blake's uplifting score performed by the Sinfonia of London.
Read more: A guide to Christmas on Classic FM >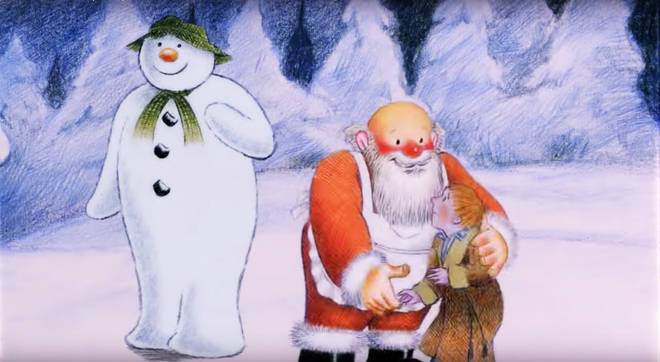 Blake's iconic 'Walking in the Air', which was sang by St Paul's Cathedral choirboy Peter Auty in the animated film's soundtrack, will be featured.
It's a song that our very own Aled is of course familiar with as he recorded it as a 15-year-old Welsh chorister, only to reach number five in the UK charts at the time.
Read more: How to listen to Classic FM's Christmas playlist >
The story of The Snowman follows a boy named James, who wakes to find his home covered in a thick blanket of snow, which he can't resist playing in all day.
He builds a resplendent snowman – and this isn't an ordinary snowman. When the clock strikes midnight, the towering, snowy figure comes to life and heads into James' home where the two meet and gradually gain each others' trust to become firm friends.
Read more: You can now watch 'A Classic FM Christmas' on Amazon Prime >
What follows is a night of excitement and adventure, as the pair fly over the South Downs towards the coast, seeing the Royal Pavilion and soaring towards the aurora borealis, before joining a party of snowmen. Soon after, they stumble into Father Christmas and his reindeer, who gift James a scarf.
The following morning, James races outside to be reunited with his snowy friend – only to find he has melted. Devastated, he wonders if the night before had all been a dream. But he reaches into the pocket of his dressing gown, he finds the scarf from Father Christmas is still there...
A magical tale of friendship, adventure, love and hope – perfect for a cosy Christmas Eve.
You can listen to Aled Jones narrating The Snowman at 5.30pm on Tuesday 24 December. Click here for more information about our Christmas programmes.