New Releases: 'Silver Voice' by Katherine Bryan and Faure's Requiem with the Yale Schola Cantorum
30 October 2017, 10:00 | Updated: 30 October 2017, 13:59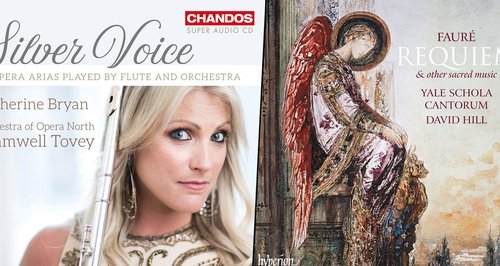 Throughout the week Classic FM's presenters bring you the best new recordings, including world exclusives and premiere broadcasts of latest releases.


John Suchet plays a track from his featured Album of the Week at 10.15am every weekday.
Silver Voice: Opera Arias played by flute and orchestra - Katherine Bryan, Orchestra of Opera North, Bramwell Tovey
Chandos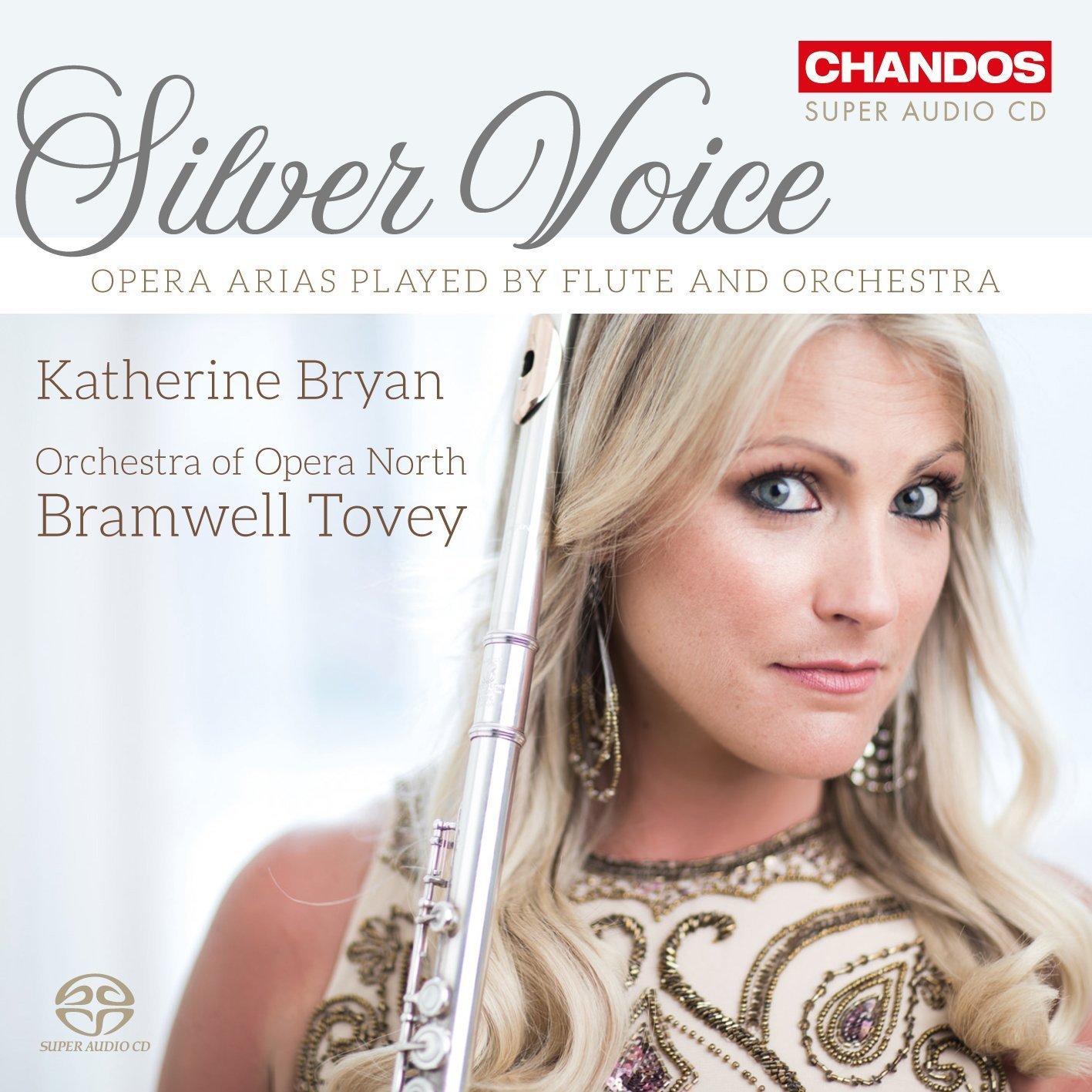 With her first Chandos recording, the scintillating flautist Katherine Bryan explores the relationship between her instrument and the human voice by providing a new take on some of the worlds most famous opera arias, from Mozart's Le nozze di Figaro and Puccini's Madama Butterfly to Gershwin's Porgy and Bess. Recorded in surround-sound, her rich and colourful interpretations are conducted by Bramwell Tovey, winner of Grammy and Juno awards, and accompanied by the Orchestra of Opera North, the leading opera company in the north of England, and therefore a perfect fit to the repertoire. In her own words: "My concept behind the disc is to show how close to the human voice the flute can be, and how, through the sound, I can convey the character and sentiments of the arias, pushing the boundaries of what the flute can do as a solo instrument."

John Brunning plays a track from his featured Drive Discovery at 6.15pm every weekday.
Fauré: Requiem and other Sacred Music - Robert Bennesh, Yale Schola Cantorum, David Hill
Hyperion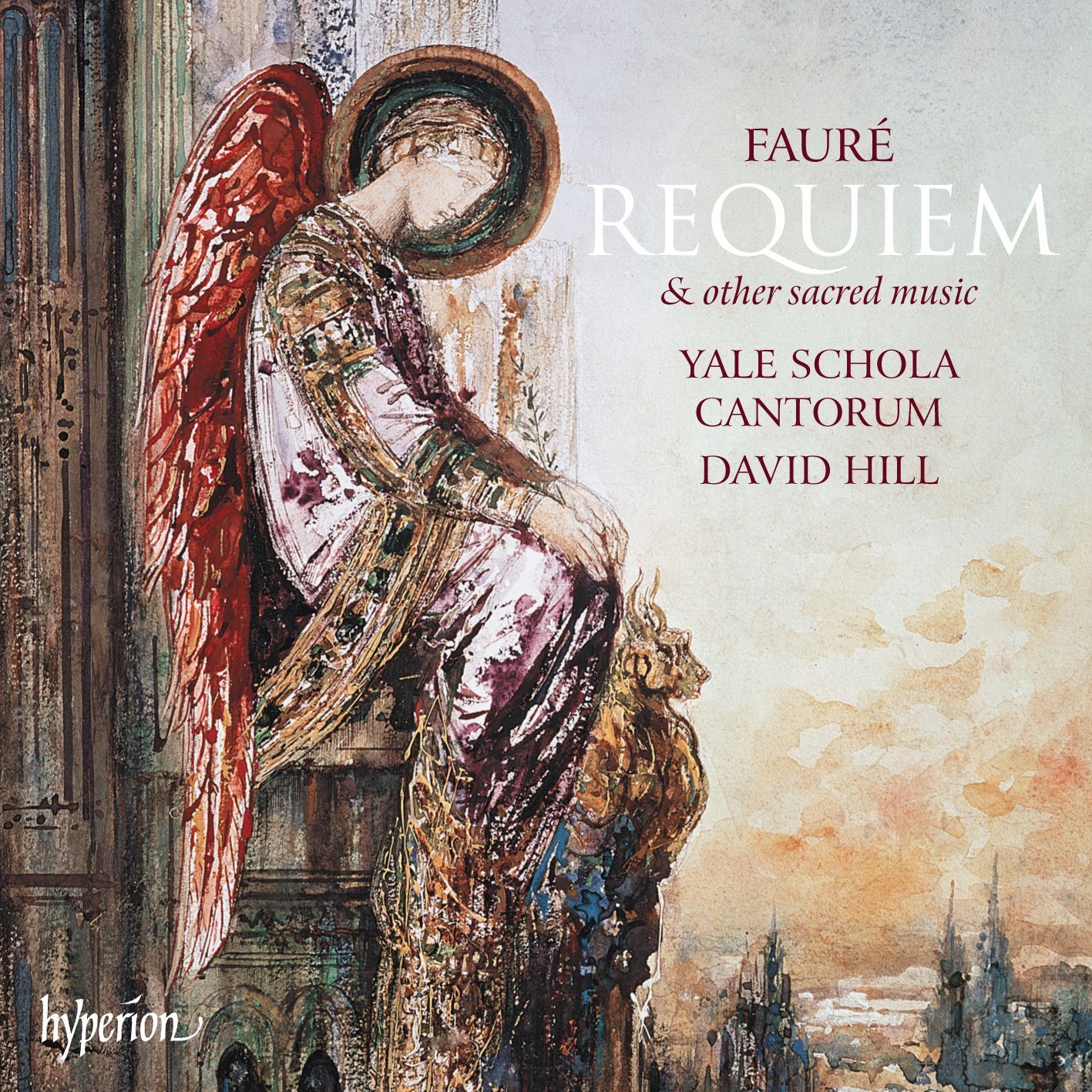 Not least among David Hill's current roles is that of principal conductor of Yale Schola Cantorum, one of America's foremost chamber choirs. Here, they together contribute a recording of the Fauré Requiem close in spirit to the composer's intimate, liturgical original.
Yale Schola Cantorum is a chamber choir that performs sacred music from the sixteenth century to the present day in concert settings and choral services around the world. Open by audition to students from all departments and professional schools across Yale University, the choir has a special interest in historically informed performance practice, often in collaboration with instrumentalists from Juilliard415.
In addition to performing regularly in New Haven and New York, the ensemble records and tours nationally and internationally. On tour, Schola Cantorum has given performances in England, Hungary, France, China, South Korea, Italy, Greece, Turkey, Japan, Singapore, Russia, Estonia, Latvia and India.

David Mellor picks out his three favourite new releases and re-releases every week - including his own Album of the Week and a Bargain Boxset - bringing you lots of new recordings to explore.
ALBUM OF THE WEEK
Pretty Yende: Dreams
Sony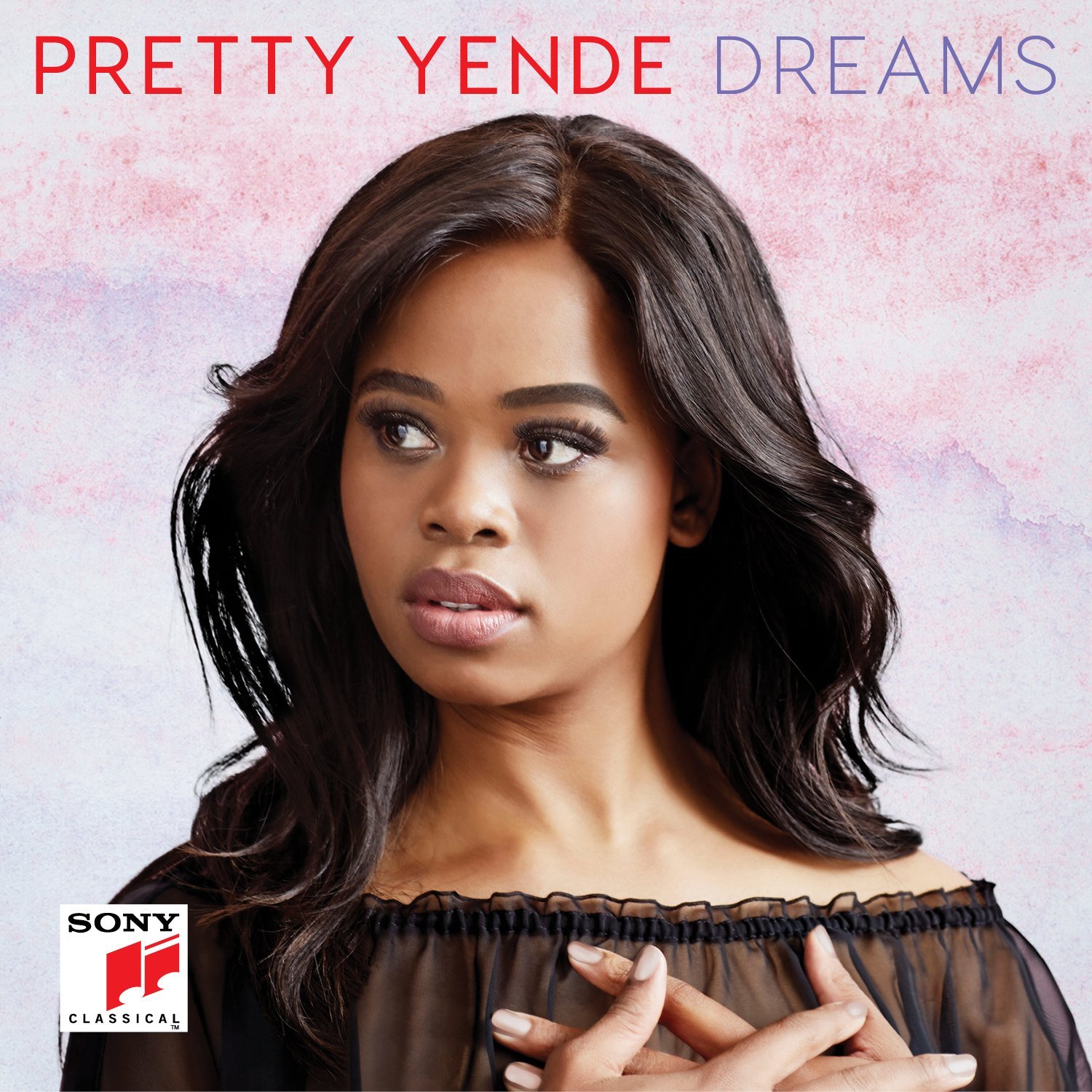 Pretty Yende's first album, A Journey, was mightily impressive. This one even more so.
She's a lyric soprano, who has a point perfect coloratura technique. And this is one of the most impressive recital albums to have come my way in a long time. Pretty Yende is the real deal. The sky's the limit for her, Mystic Mellor confidently predicts.
What you get here, are both dreams and nightmares. The Mad Scene from Donizetti's Lucia is one of the most demanding scenas in bel canto opera. Yende performs with complete conviction. No wonder she is in such demand for a part she modestly suggests in the liner note interview that she never thought she would perform, at least not in a big international house.
There is also lighter, happier stuff like Juliette's aria "Je Veux Vivre" from Gounod's Romeo and Juliette, which sounds wonderfully bright and breezy, as is only appropriate for the character, who imagines she's on the threshold of a wonderful life.
The young Giacomo Sagripanti obviously has a rapport with the singer, and the Giuseppe Verdi Orchestra of Milan really know how it goes. Don't miss this.
BEST BARGAIN
Decca Sound - The Piano Edition
Decca (55CDs)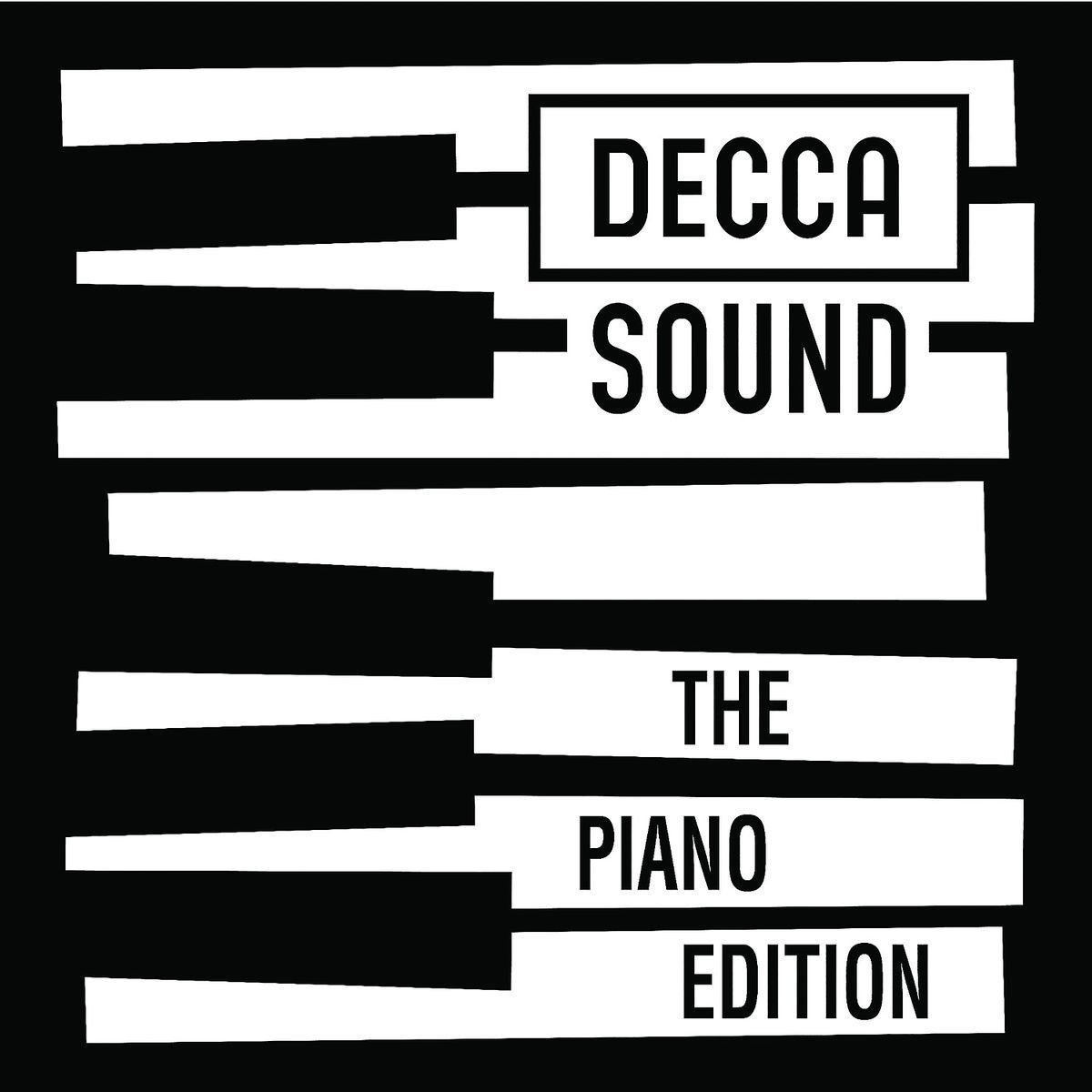 This is an outstanding bargain. To get 55 CDs from more than half a century of recordings, most of them artistically excellent, and all recorded in terrific sound for their period, really is self-recommending.
Decca have always had a wonderful roster of pianists. What you get here are great names like Clifford Curzon and Vladimir Ashkenazy, pianists of historical significance like Dinu Lipatti and Clara Haskil, as well as pianists who may now be a bit forgotten, but shouldn't be, like the fine British player Moura Lympany.
Pianophiles will get a lifetime of listening pleasure from this set. Those who want to know more about the piano, and great piano recordings, are well advised to start here.
Saint-Saëns: Works for Violin and Orchestra - Tianwa Yang
Naxos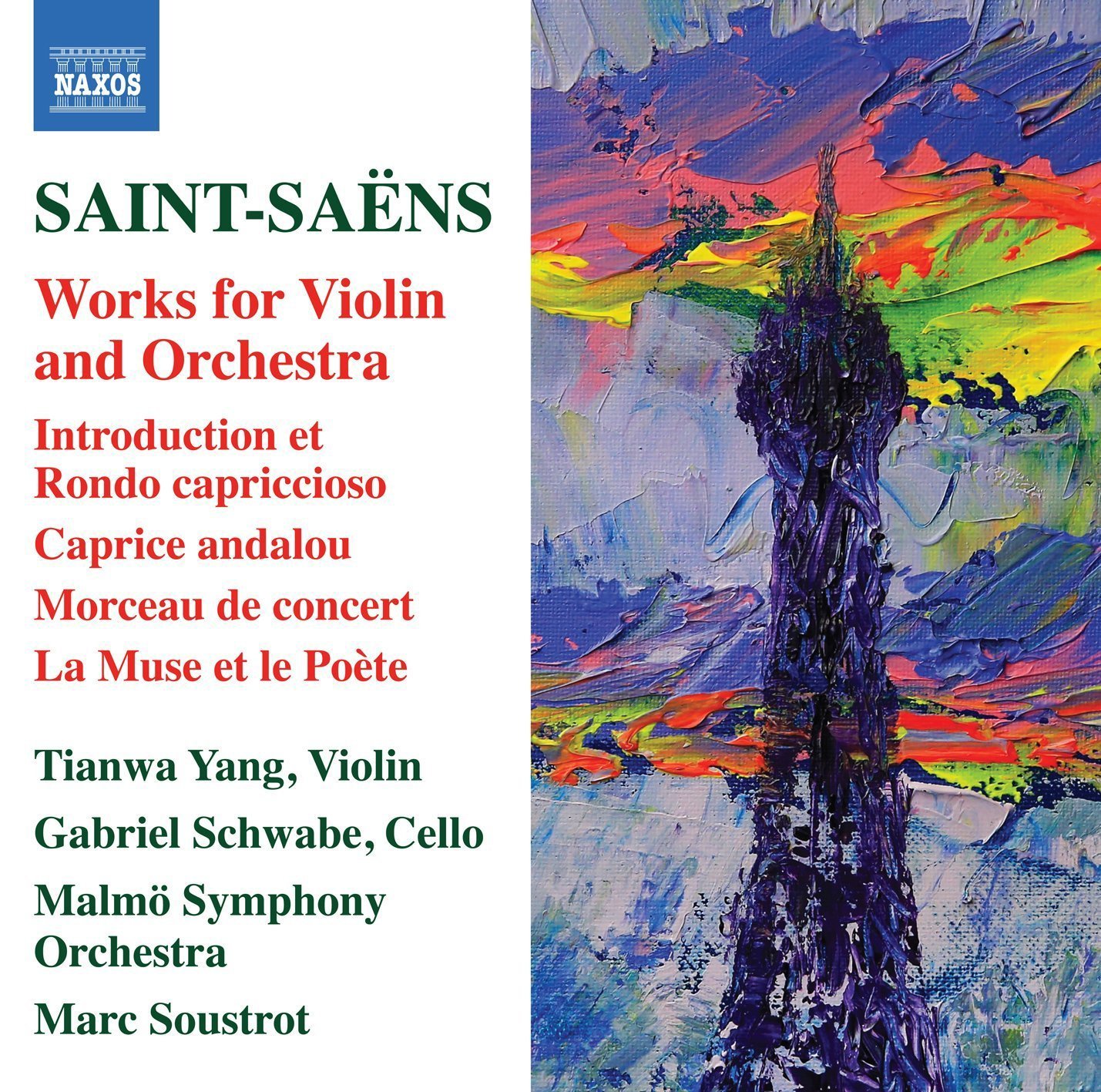 The Chinese violinist Tianwa Yang is an exceptional artist, who has already made some memorable recordings for Naxos, and this is another highly recommendable issue.
Here she polishes off seven of Saint-Saëns display pieces for violin and orchestra, composed between 1863 and 1904 for leading virtuosi of the period.
Yang plays exceptionally well, a demanding programme, where, for the most part, Saint-Saëns winningly combines virtuoso display, with some exceptional melodies. Particularly true of the Havanaise and the Introduction and Rondo Capriccioso.
The veteran French conductor Marc Soustrot is an ideal partner in this venture. Sweden's Malmö Symphony Orchestra, where he has been principal conductor for some years now, accompany attentively.
A snip at the price. The only surprising thing is that these recordings were made as long ago as August 2014. I can't think why Naxos have taken so long to bring out this highly desirable album.