Join the Royal Choral Society for Handel's Messiah at the Royal Albert Hall on Good Friday
16 January 2023, 00:01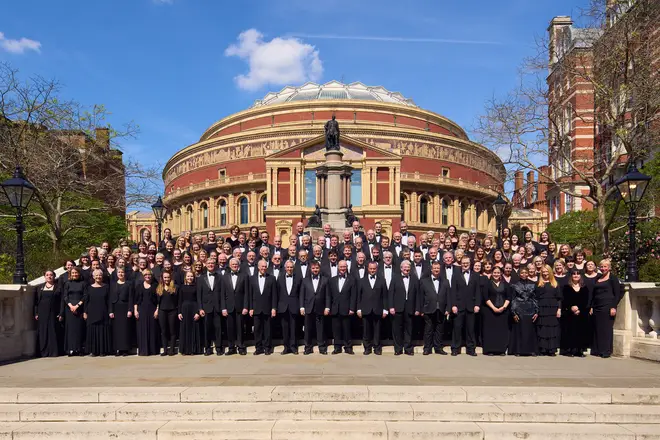 Book now for the Royal Choral Society's spectacular 147th annual Good Friday performance of Handel's Messiah at the Royal Albert Hall.
This Easter, the Royal Choral Society presents its annual Good Friday spectacle: Handel's monumental Messiah, at the Royal Albert Hall.
One of Britain's great Easter traditions, this very special concert is now in its 147th year. Only the 1940-1 Blitz, and the 2020-1 Covid pandemic, have prevented the annual performances of the UK's favourite choral work!
The choir performed Messiah in its very first season, in 1873, but it was in 1876, with 1,000 singers under the baton of Joseph Barnby, that the annual Easter performance was established.
It is thought that the Royal Choral Society, who have performed the magnificent work around 280 times, have sung it more times than any other choir.
Royal Choral Society: 'Hallelujah Chorus' from Handel's Messiah
The Royal Choral Society, which is currently celebrating its 150th season, will be conducted by music director Richard Cooke, and accompanied by the Royal Philharmonic Orchestra with organist Richard Pearce, and a quartet of star soloists: soprano Keri Fuge, mezzo soprano Marta Fontanals-Simmons, tenor Andrew Staples, and bass James Cleverton.
The Royal Choral Society presents Handel's Messiah at the Royal Albert Hall at 2.30pm on Friday 7 April 2023.
Classic FM listeners receive an exclusive 15 percent discount offer on seats in the Side Stalls (usual price £48.20 inc. booking free) and Rear Arena (usual price £40.50 including booking fee) when booking via the Royal Albert Hall's website.
Book here, and simply enter the promotion code CFM15 when prompted.
Join the Royal Choral Society for Handel's Messiah on Good Friday, Royal Albert Hall, 2.30pm Friday 7 April 2023. Book via royalalberthall.com.