Kanye West's opera: 11 tweets that sum up what music critics and fans really thought
26 November 2019, 17:45 | Updated: 26 November 2019, 18:01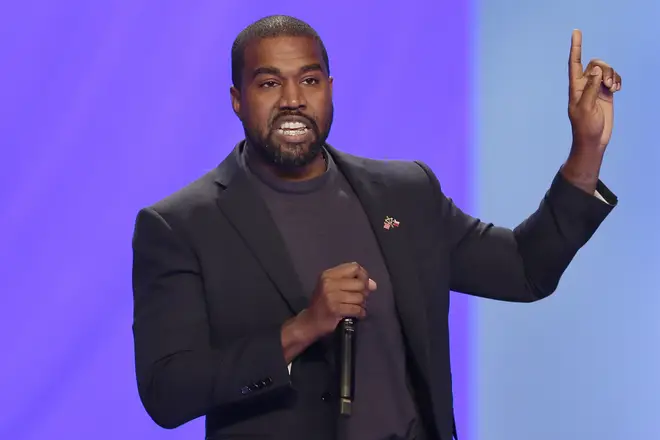 Kanye West's first 'opera', Nebuchadnezzar, premiered at Hollywood Bowl on the weekend – and the reviews are in.
Kanye West's first opera premiered at Hollywood Bowl on the weekend, and people were always bound to have their say.
Now, the official reviews for Nebuchadnezzar are in and they're… mixed.
The New York Times questions whether Nebuchadnezzar is even an opera at all – Classical Music Editor, Zachary Woolfe says it's really more of an oratorio in his review titled "Kanye West Is Operatic. His Opera Isn't" (and has a few other rather honest things to say about it).
The Guardian gives it two stars out of five (ooch), and describes it as having "ramshackle delivery, halting Bible readings and a thunderous choir".
Meanwhile, Paul Thompson at Rolling Stone called it "too muddled and off-the-cuff to work as a narrative piece, too linear to read as a performance installation."
Read more: Watch video clips from Kanye West's first ever opera 'Nebuchadnezzar' >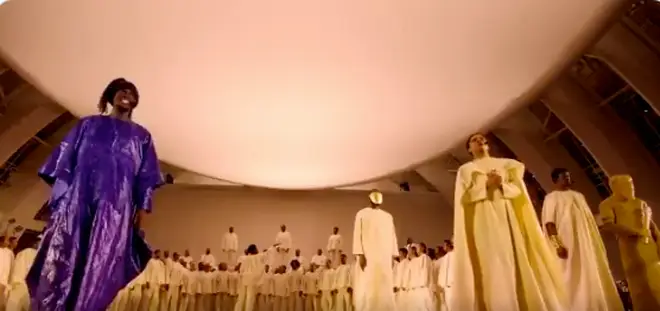 Why are people saying Kanye West's opera is actually an oratorio?
An oratorio is defined by Grove Dictionary of Music as "An extended musical setting of a sacred text made up of dramatic, narrative and contemplative elements".
Whereas, "most narrowly conceived, the word 'opera' signifies a drama in which the actors and actresses sing throughout."
According to these definitions – and our understanding of Bach's Passions versus, say, Verdi's La Traviata, we have to say we're inclined to agree. Yeezy's production is based on a Biblical story, full of Biblical readings, and features chorus passages heavily.
And very generally speaking, oratorios err towards the sacred, and operas towards the secular. That might also be why reviewers and tweeters are landing on the conclusion that Yeezy has mis-identified the genre of his own work...
kanye: then the king nebuchadnezzar fell upon his face

sheck wes:

kanye: then the king nebuchadnezzar fell upon his FACE

sheck wes:

kanye: THEN THE KING NEBUCHADNEZZAR FELL UPON HIS FACE

sheck wes: pic.twitter.com/a6Yx74hX99

— KEONFXCK!NGWE$T (@KEONFXCKINGWEST) November 25, 2019
Whether Nebuchadnezzar is technically an opera, an oratorio, or something else altogether, we enjoyed seeing glimpses of the new piece of the weekend.
Here's what Twitter had to say about the first work of this kind from "the greatest artist that God has ever created" below: