'The Greatest Show': everything you need to know about the Brits opening song
20 February 2019, 12:00
At Wednesday's Brit Awards, the cast of 'The Greatest Showman' will be performing the opening song from the blockbuster musical – but who wrote it and who sings it?
Hugh Jackman, who plays P. T. Barnum in The Greatest Showman, announced on Twitter last week that he and the cast would be opening the Brit Awards tonight.
In a video on Twitter, Jackman says to himself "Don't tell anybody, don't tell anybody" before blurting out to his fellow performers "we're opening the Brits… I didn't tell you that, I didn't tell you anything".
The cast will open the ceremony with the first song from the film and the album, 'The Greatest Show' – a full-cast number with a high-energy dance routine.
The actor posted a clip on Instagram a few days ago, in which he is seen in front of an army of dancers and acrobats swinging from aerial ropes as they rehearse the moves.
Who wrote 'The Greatest Show'?
'The Greatest Show' was written by Benj Pasek and Justin Paul, the award-winning composing duo who picked up a Golden Globe for the film's song 'This is Me' last year.
The song opens the film, setting the scene with P. T. Barnum and his troupe performing a circus show in the mid-19th century.
Who sings 'The Greatest Show'?
It leads with a rambunctious, repeated line of 'woah's from the chorus, interrupted by Hugh Jackman singing: "Ladies and gents, this is the moment you've waited for".
The song is led by Jackman, with solo moments from Keala Settle, as bearded lady Lettie Lutz and Zac Efron, who plays Philip Carlisle.
The Greatest Showman was the best-selling record of 2018 in the UK and was at the top of the album charts for 11 consecutive weeks, although the album isn't nominated for any Brit Awards.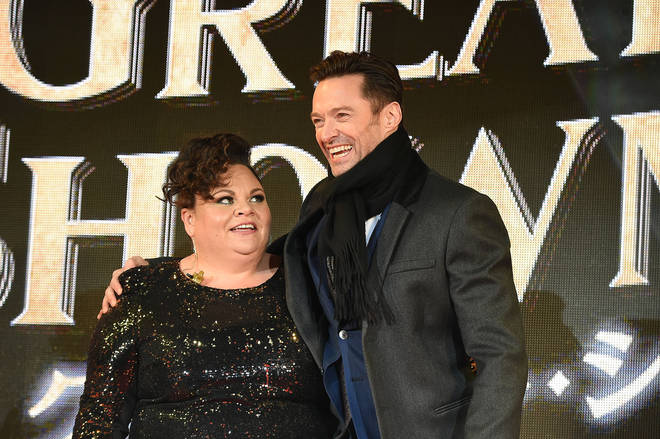 What are the lyrics to 'The Greatest Show'?
The lyrics to the first verse of 'The Greatest Show' are:
Ladies and gents, this is the moment you've waited for (woah)
Been searching in the dark, your sweat soaking through the floor (woah)
And buried in your bones there's an ache that you can't ignore
Taking your breath, stealing your mind
And all that was real is left behind
Read the full lyrics here.