Album reviews and new releases: mighty Barenboim conquers Elgar
11 March 2016, 17:28 | Updated: 6 January 2017, 14:45
Throughout the week Classic FM's presenters bring you the best new recordings, including world exclusives and premiere broadcasts of latest releases.

Join John Suchet after 10am each weekday morning to hear a track from the Album of the Week.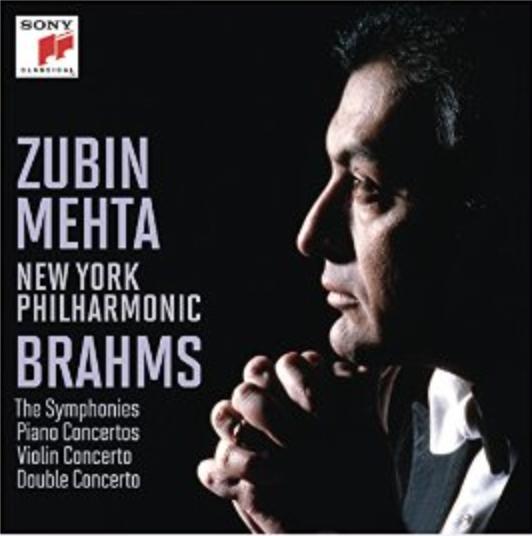 Zubin Mehta conducts Brahms
New York Philharmonic/Brahms
Sony 88875123012

"I became a conductor", Zubin Mehta once wrote, "because deep down I wanted to conduct Brahms's four symphonies and Richard Strauss's tone poems." To celebrate Mehta's 80th birthday this year, Sony Classical has released for the first time on CD Mehta's Brahms cycle which appeared on LP between 1979 and 1984. Every item in this 8-album collection – featuring facsimile LP sleeves and labels, plus full notes – has been newly remastered from the original tapes, bringing these superlative performances to a new generation. A fitting tribute to a musical giant.
Buy from Amazon >

After 6pm each weekday evening, John Brunning showcases a track from his Drive Discovery, a fantastic new release.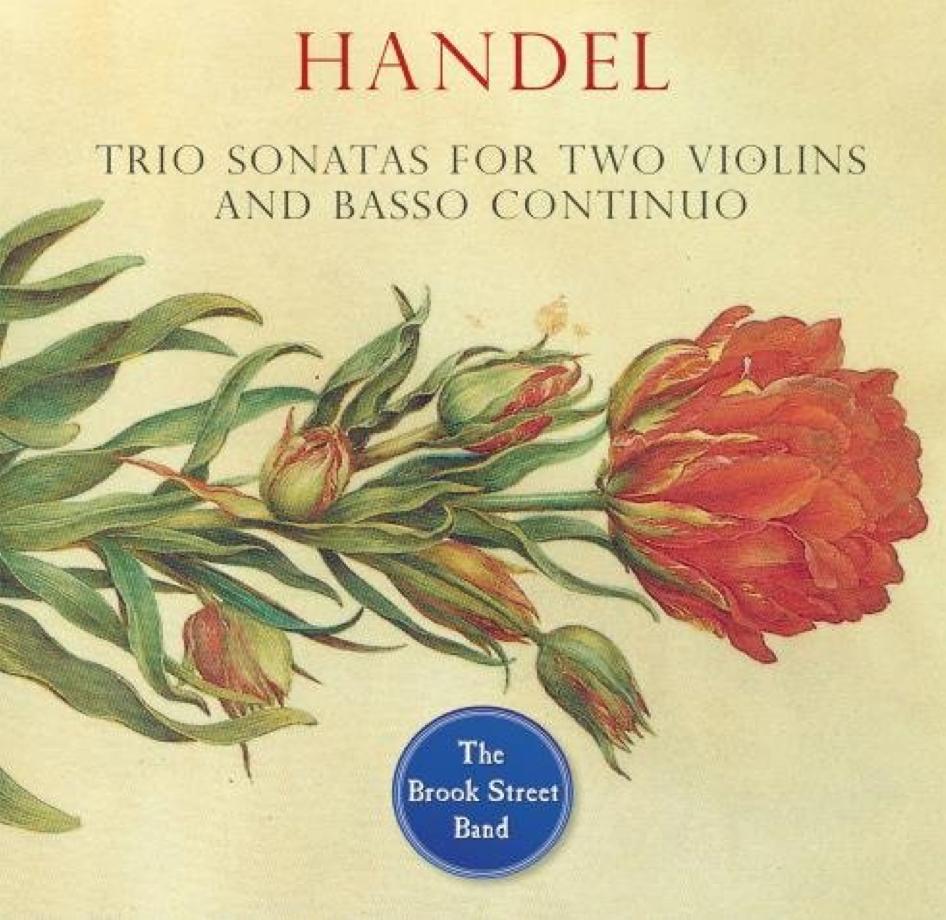 Handel: Trio Sonatas for two violins and basso continuo
The Brook Street Band
Avie AV2357

The Brook Street Band celebrates its 20th anniversary as a leading light and champion of the music of Handel with another imaginative album that completes their survey of Handel's Trio Sonatas for violins and continuo. One special bonus here is an arrangement for two violins and basso continuo of the overture to Handel's oratorio Esther.
Buy from Amazon >

Critic's Choice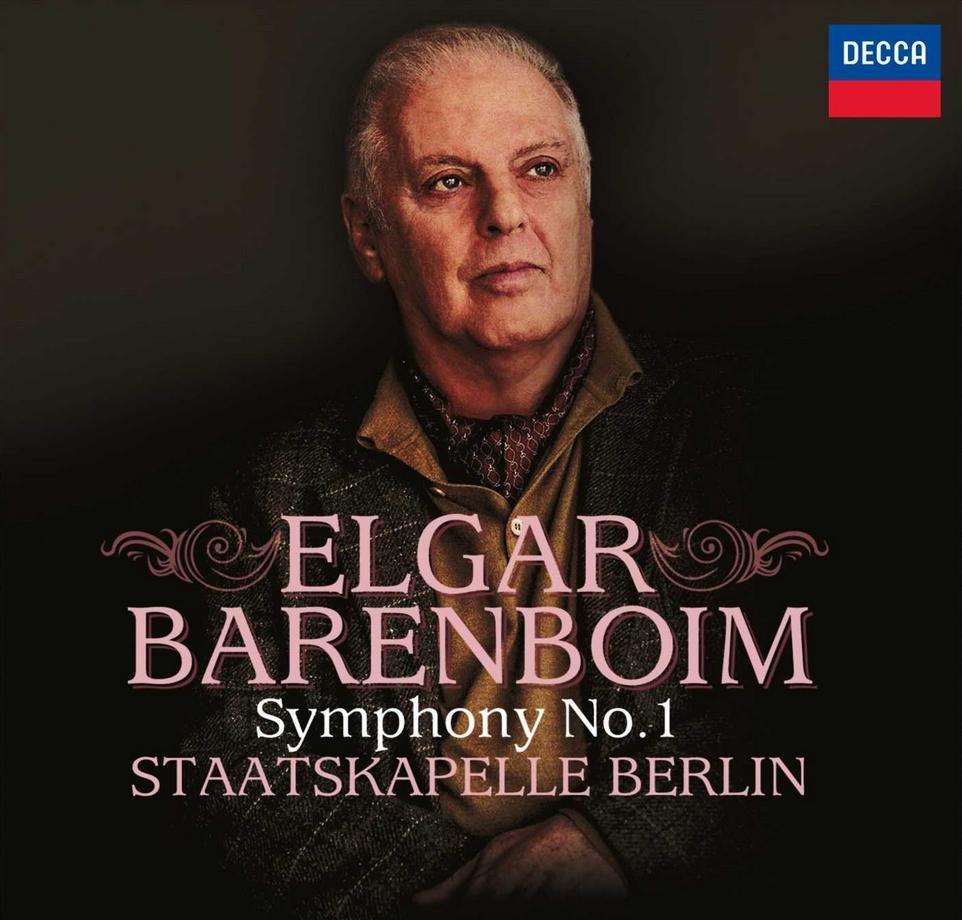 Elgar: Symphony No.1
Staatskapelle Berlin/Daniel Barenboim
Decca 4789353
It's been a splendid spring for new issues of great British music, and I'm playing extracts from two of them in my show this Sunday from 7pm – Elgar's Serenade in a fine new performance by the RPO under Pinchas Zukerman, and Michael Collins playing two of Gerald Finzi's Bagatelles for clarinet, in their orchestral version. And now here's another one, that some will think is the best yet; Daniel Barenboim's new recording, with his Berlin band, the Staatskapelle, of Elgar's First Symphony. Barenboim not only understands this music, but obviously loves it, and this is a performance that shows him and his orchestra – surely now better than the Berlin Philharmonic – with their supple strings and burnished brass at, or near, their best. Though, let it be said, they are not in any sense in a different class to some of the London orchestras, who have given really terrific performances of this symphony over the years. This is a self-recommending issue.
Download from iTunes >
Buy from Amazon >
Bargain of the Week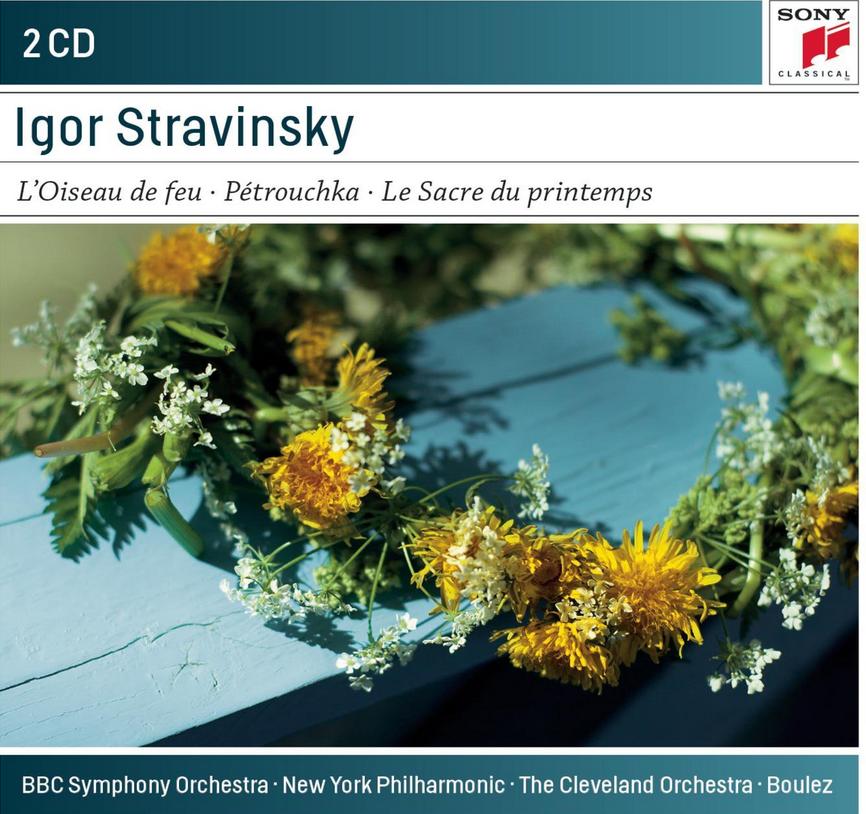 Igor Stravinsky: Three Great Ballets
BBC Symphony/New York Philharmonic/Cleveland Orchestra/Pierre Boulez
Sony Classical Masters 88697714372

In The Firebird, Petrouchka and The Rite of Spring, premiered between 1910 and 1913, Stravinsky shook up the musical world, moving seemingly effortlessly from romanticism into the entirely new musical universe of the 20th century, without having to resort to the atonalism of the Second Viennese School. (Though later he did, rather unsuccessfully.) Though this album is short weight, at barely 90 minutes over two CDs, and the recordings are all over 40 years old, at the price it is still a worthwhile purchase, because Pierre Boulez had such authority in this kind of music. His objectivity and rigour, ensures The Firebird is never too opulent, and the violence in The Rite of Spring superbly controlled.
Buy from Amazon >
Best of the Rest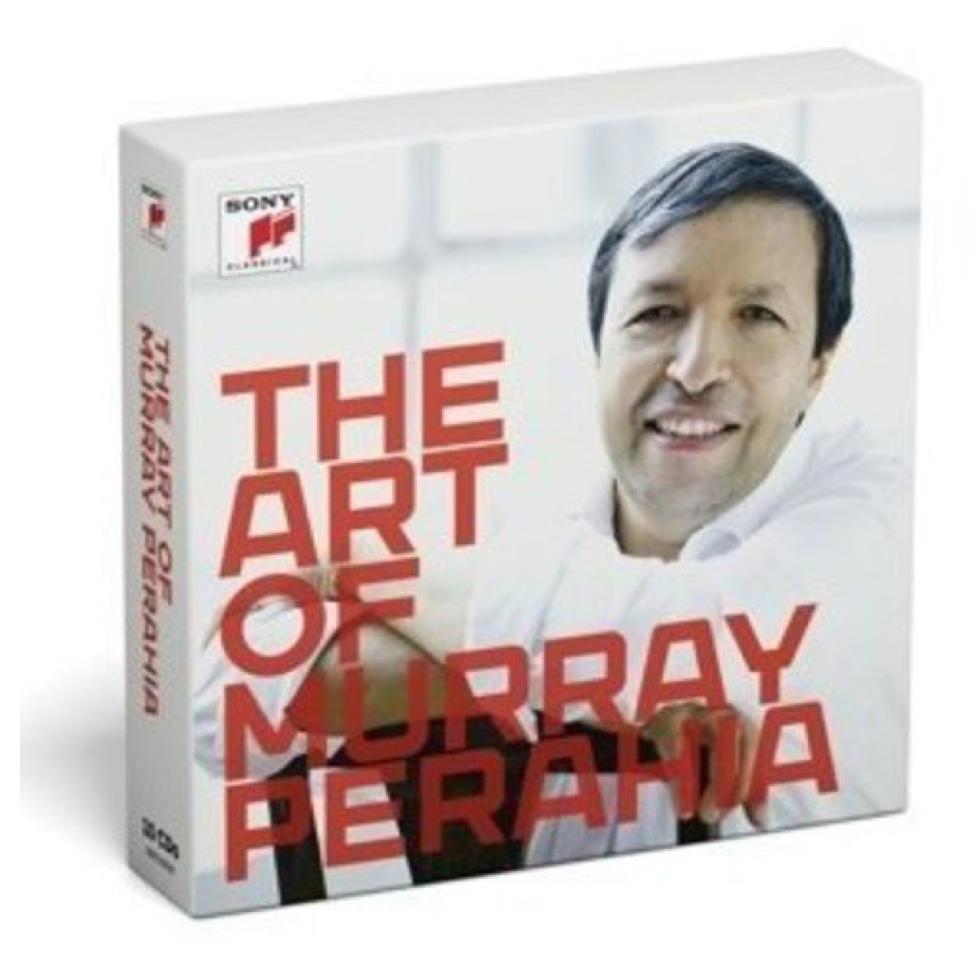 The Art of Murray Perahia
Sony 88875183392

This box is a serious snip at £19.99, or maybe less if you shop around on the net. You get 10 of the finest piano albums of the last 40 years, including perhaps the best ever recordings of Mendelssohn's lightweight but fun Piano Concertos, as well as outstanding performances of Chopin's two Concertos, and a Chopin recital built around the 4 Ballades from 1994 – that's one of my all-time favourites.
Buy from Amazon >

The Captive Nightingale
Elena Xanthoudakis/Jason Xanthoudakis/Clemens Leske
Signum SIGCD398

The Australian coloratura Elena Xanthoudakis is currently touring the country with English Touring Opera in a fascinating Donizetti rediscovery Pia de' Tolomei, where she makes quite an impact as the tragic Pia. This album was recorded in 2010 in her homeland, but has not been previously released here. It's full of good things from early-mid 19th century Germany, some familiar like Schubert's Shepherd on the Rock, but most not, like the title song, Heinrich Proch's The Captive Nightingale. Her partners, her brother Jason on the clarinet, and Clemens Leske at the piano, work well with her, and together they have produced an off-the-beaten-track album that will please any discriminating canary fanciers.
Download from iTunes >
Buy from Amazon >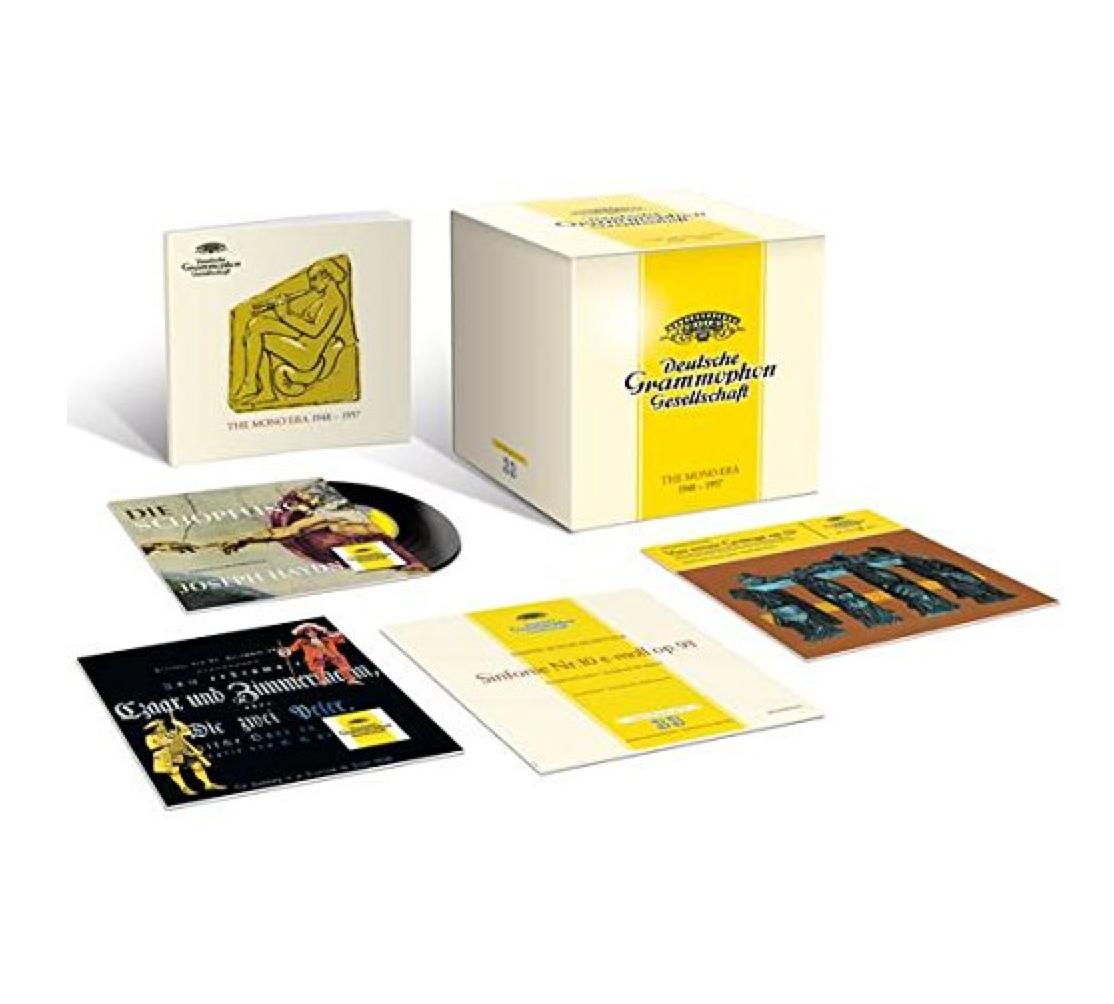 Deutsche Grammophon: The Mono Era 1948-1957
DG 4795516

The great thing about collecting CDs, or downloading classical music, is that you don't have to stick with the music making of today, good though a lot of it is, but can roam freely over more than a century of recorded sound, picking up on a host of artists no longer with us, who had something really special to say about the music they recorded. And this 51-CD box is full to the brim of stuff like that. Pianists such as Wilhelm Kempff and Sviatoslav Richter in Schumann, for instance, or the great violinist David Oistrakh, partnered by his son Igor, in some captivating display pieces. Conductors including Wilhelm Furtwangler in Schubert and Haydn, and Karl Bohm in Brahms, have real authority. Good also to hear two albums featuring the tragically short lived Ferenc Fricsay, a really major talent. I also always enjoyed the long lived Eugen Jochum, who I saw a lot live in London, and featured here in some enticing Mozart. I can't go on like this, but I will also mention a captivating performance by Kurt Sanderling, who also went on until near his 90th birthday, and was a regular visitor to London, with the Leningrad Philharmonic back in 1956, in an irreplaceable, idiomatic performance of Rachmaninov's Second Symphony. The sound on all these albums is almost always good, and often very good. The ear soon adjusts to mono sound, and this is seriously unmissable listening. So much so, I shall be devoting a Sunday programme to this box in May.
Buy from Amazon >

David Mellor is Opera and Classical Critic of the Mail on Sunday and presenter of his own show on Classic FM, Sundays 7pm.